Two missing Missouri children who were abducted by their father, triggering an Amber Alert, have been found safe, authorities said.
The St. Charles Police Department issued the alert on April 5 for Fernando Marez, 3, and Alexia Marez, 1. Police said they were abducted by Fernando Marez-Carreas, 24.
Marez-Carreas assaulted the mother of the children and threatened to kill one of them before leaving the city with another Hispanic man and woman.
Later on Friday, the children were found safe in Fairmont City, Illinois, after being dropped off at the city's police station by an unknown woman.
"We don't know at this point what her relationship is to him, the father or the mother," St. Charles Police Lt. Tom Wilkison told Fox 2.
The children were being reunited with their mother.
Officers were still searching for Marez-Carreas, who was described as standing 5'7, wearing a blue T-shirt, black vest, dark blue jeans, and Champion shoes. He has tattoos of the children's names on his arms and was driving a tan, 4-door SUV with a Missouri or Illinois license plate that includes the sequence "E15."
"This investigation is very much ongoing, we certainly want to talk about the incident that transpired today and find out everything that happened," Lt. Wilkison told Fox 2. "Right now everyone has an overwhelming sense of relief that the kids were found so quickly and they are unharmed that's the main thing they are okay."

Parental Kidnapping
According to the Polly Klaas Foundation, approximately 200,000 children are kidnapped each year by a family member.
Child custody experts say that people kidnap their own children to force a reconciliation or continued interaction with the other, left-behind parent; to spite or punish the other parent; or from fear of losing custody or visitation rights.
In rare cases, the kidnapping may occur to protect a child from a parent who is believed to be abusing the child.
Common warnings signs include the other parent threatening abduction, suspected abuse, or paranoid delusion.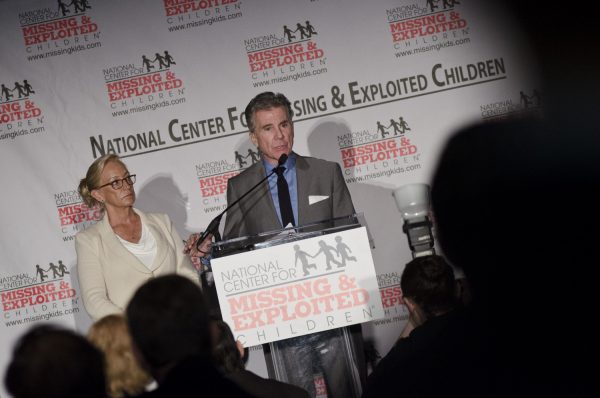 Kidnapping
The number of reported missing children significantly decreased in recent years, according to a report by the Department of Justice (pdf) in 2017. Reported missing children dropped from 6.5 per 1,000 children in 1999 to 3.1 per 1,000 in 2013.
Missing children typically fall into five categories: kidnapped by a family member, abducted by a nonfamily perpetrator, runaways, those who got lost, stranded, or injured, or those who went missing due to benign reasons, such as misunderstandings, according to the report.
Department of Justice researchers said in a separate report (pdf) published in 2016 that there were an estimated 105 children nationwide that were victims of stereotypical kidnappings, a number that was virtually the same as 1997.
"Most kidnappings involved the use of force or threats, and about three in five victims were sexually assaulted, abused, or exploited, the researchers said. Stereotypical kidnappings are defined as abductions in which a slight acquaintance or stranger moves a child at least 20 feet or holds the child at least 1 hour.
Most victims were girls aged 12 to 17 and most perpetrators were men aged 18 to 35.
From NTD News