There has probably been no greater threat to civilian lives and internationally accepted values across the Middle East for decades than the grotesquely misnamed Islamic State (also known as ISIS).
In Iraq alone, the ISIS conflict has killed almost 15,000 civilians and wounded 30,000 others during a 16-month period according to a recent U.N. report. More than 2.8 million people remain displaced within the country, including 1.3 million children. Some ISIS abuses may amount to war crimes, crimes against humanity, and possibly genocide.
In Syria, ISIS seized Palmyra, a UNESCO world heritage site, in May and then conducted mass executions in the area. On June 25, it launched a diversionary attack on Kobani canton, killing hundreds, but was repelled by the Kurdish militia, including Kurdistan Workers' Party (PKK) supporters from Turkey.
Erdogan's policy is 'to pretend that [Turkey] is waging a war against [the ISIS], while at the same time following up another goal … to destroy the Kurdistan Workers' Party.'
, University of Graz, Austria
Time is clearly of the essence in defeating ISIS, but, according to Reuters news, Turkish jets recently attacked Turkish Kurds fighting ISIS in Iraq following President Tayyip Erdogan's ending of the two-year-long peace process underway with the PKK. Kerem Oktem at the University of Graz, Austria, said Erdogan's policy is "to pretend that [Turkey] is waging a war against [ISIS], while at the same time following up another goal … to destroy the PKK."
Turkey, with its now 80 million population, has long been admired internationally for its vibrant economy in a Sunni Muslim-majority democracy. Under its founder, Kemal Ataturk, Turks created a strong nation and showed a way to independence in harmony with neighbors. The rule of law, NATO membership, almost universal literacy, and a secular state without any official religion became keystones of modern Turkey.
Elected 11 years ago as prime minister, Erdogan and his then moderate Justice and Development Party (AK) began in the Ataturk tradition. This included winding down a 30-year conflict with Turkey's 15-million-strong Kurdish minority, which had cost 40,000 lives, and accepting 700,000 refugees from the nightmare of Assad's Syria. Unfortunately, Erdogan has subsequently undermined both Turkey's democratic institutions and basic rights of its people.
In late 2013, for example, when a corruption scandal broke involving the cabinet, an audiotape was leaked in which Erdogan strongly appears to have told his son to remove large amounts of cash from their home. No-one was charged; numerous judges, prosecutors, and police were quickly reassigned.
By the end of 2014, as Turkey's newly elected 12th president, Erdogan had imposed more than 20 blackouts on important news issues. As of March this year, 22 journalists were in jail and more than 61 had been found guilty of defamation against him. Turkish investigative reporting is almost extinct.
Most disturbingly, Erdogan's government has assisted ISIS in various ways, including providing a logistical, economic, and political base in Turkey. Approximately 25,000 foreign combatants joined ISIS in Iraq and Syria through Turkey. ISIS is enriched by $1 million–$4 million daily because most of the oil it receives is smuggled through Turkey. The Guardian newspaper (U.K.) reports that ISIS computers seized by U.S. commandos in Syria contain irrefutable evidence of collusion with the Turkish government.
ISIS computers seized by U.S. commandos in Syria contain irrefutable evidence of collusion with the Turkish government.
In the June national election, which focused on corruption and misgovernance, the Kurdish People's Democracy Party (HDP) won 12 percent of Turks' votes and cost Erdogan's party its parliamentary majority. Opposition parties are attempting to form a coalition government, but if they fail Erdogan could call a snap election. An absolute majority, Erdogan hopes, will be created by nationalist voters angry at Turkish Kurds and the PKK, allowing him to change the constitution to establish an executive presidency, giving his office greater powers.
On July 20, a suicide-bomb delivered by a probable ISIS operative in Suruc on Turkey's border with Syria killed at least 32 and injured approximately 100, mostly Kurdish university students who had come from across Turkey to help rebuild Kobani. Erdogan could not even bring himself to declare a national day of mourning for the Suruc victims, presumably because Kobani is now run by the Kurdish Peoples' Democracy Party (HDP).
The American claim that the use of two Turkish air bases, recently offered after much stalling by Erdogan, will be a "game changer" against ISIS is likely wishful thinking. The U.S. war depends solely on aircraft as President Obama and NATO, including Canada, will not to date commit significant ground troops against the ISIS. ISIS still faces no combination of opponents in Iraq or Syria capable of overwhelming it, although Kurdish fighters from Iraq, Syria, and Turkey are having considerable success.
Tragically, by aiding ISIS to replace al-Qaeda as the Sunni jihadists in Syria, Erdogan has upped the local ISIS uprising into a full-scale war between Sunnis and Shiites. Obama and NATO imprudently have agreed with him that the coalition will support only Turkey, withdrawing support from the Kurds.
It is time for the international coalition fighting ISIS to cease yielding to Erdogan's cynical political maneuvers.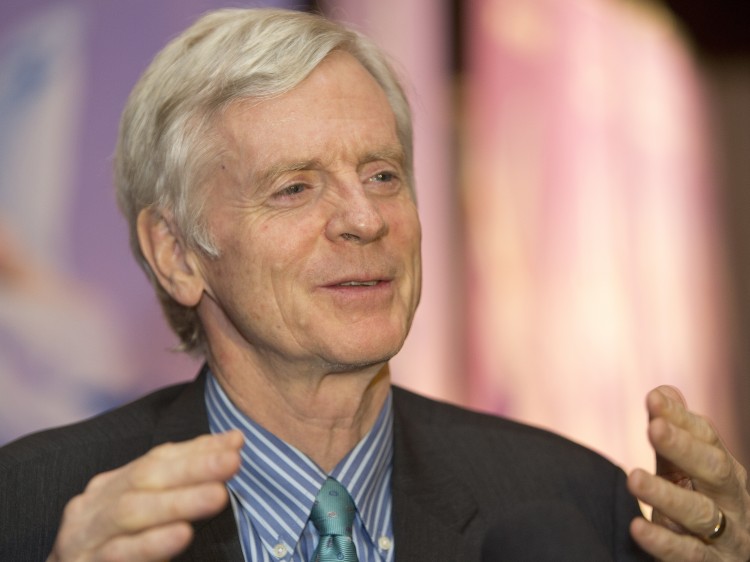 David Kilgour, a lawyer by profession, served in Canada's House of Commons for almost 27 years. In Jean Chretien's Cabinet, he was secretary of state (Africa and Latin America) and secretary of state (Asia-Pacific). He is the author of several books and co-author with David Matas of "Bloody Harvest: The Killing of Falun Gong for Their Organs."
Views expressed in this article are the opinions of the author and do not necessarily reflect the views of The Epoch Times.