President Donald Trump doubled down on his trade-war rhetoric on Saturday, March 3, and threatened to tax cars imported from the European Union if the EU moves to raise tariffs on American businesses.
"If the E.U. wants to further increase their already massive tariffs and barriers on U.S. companies doing business there, we will simply apply a Tax on their Cars which freely pour into the U.S.," Trump wrote on Twitter on Saturday. "They make it impossible for our cars (and more) to sell there. Big trade imbalance!"
The president's tweet comes on the heels of an announcement this week that the United States plans to impose tariffs on imported steel and aluminum. The leader of the European Union responded by threatening to impose tariffs on American products like Harley-Davidson motorcycles, Bourbon, and Bluejeans.

Jean-Claude Juncker, president of the European Commission, told German media that plans for the tariffs have not been finalized, but would target companies in states of key Republicans, New York Times reported.
"None of this is reasonable, but reason is a sentiment that is very unevenly distributed in this world," Juncker said.
Trump campaigned on a promise to bring back American jobs and put U.S. interests first when it comes to international trade.
"The United States has an $800 Billion Dollar Yearly Trade Deficit because of our 'very stupid' trade deals and policies," Trump wrote on Twitter Saturday. "Our jobs and wealth are being given to other countries that have taken advantage of us for years. They laugh at what fools our leaders have been. No more!"

According to a Morning Consult poll, 59 percent of Americans agree that it is important that the president impose tariffs on imported steel and aluminum from China. Trump proposed a broad tariff that would impact all nations.
U.S. Commerce Secretary Wilbur Ross told CNBC that a broad tariff is necessary because a limited one would leave loopholes that countries can exploit by trans-shipping.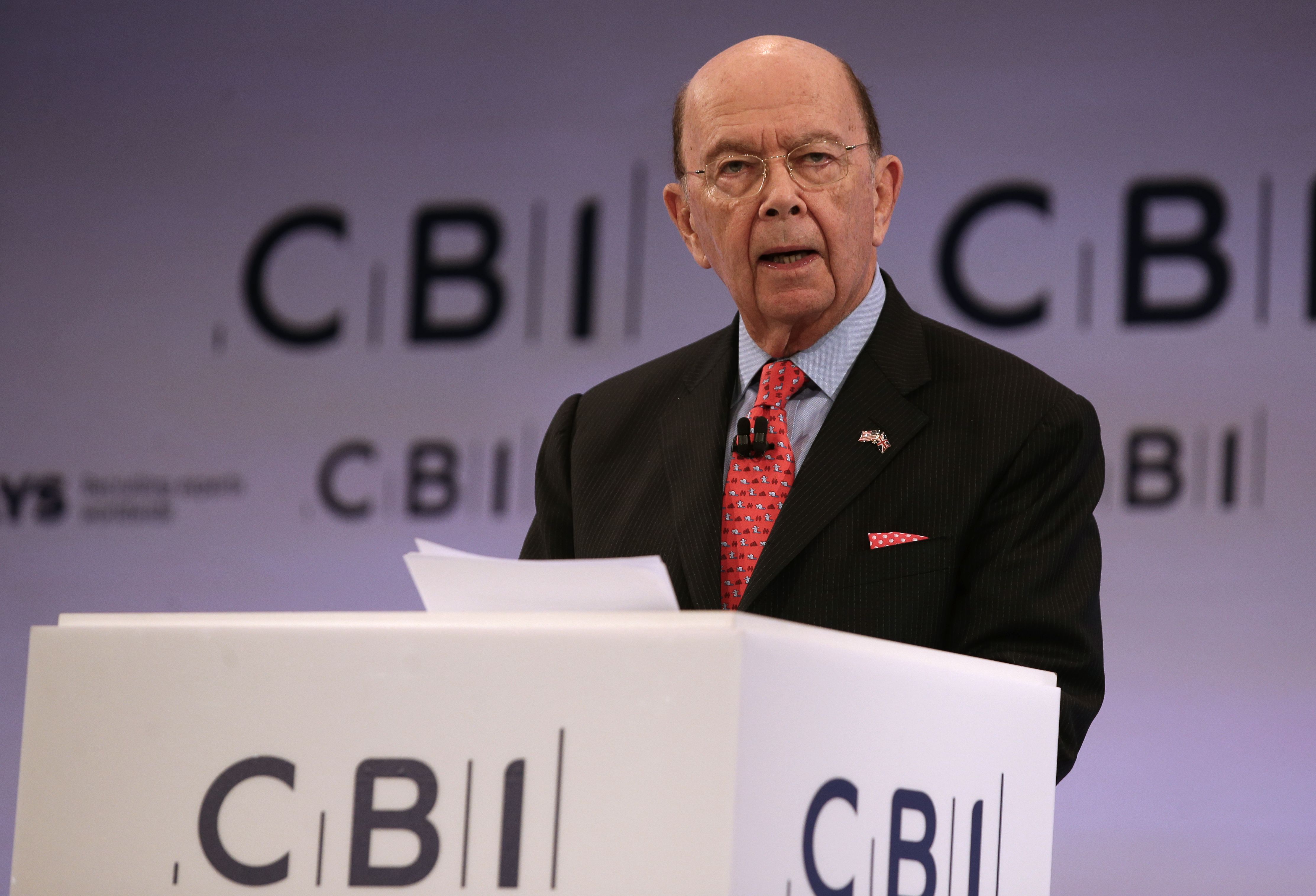 "The reason that we've had to go this route is that the conventional trade methods can't solve the problem of systemic global over-capacity and global dumping," Ross said. "It has to be broad, it has to be global in its reach to solve the fundamental problem."
Trump is expected to impose a 10 percent tariff on aluminum and a 25 percent tariff on steel next week.
The EU charges a 10 percent flat tariff on car imports from the United States. The U.S. tariff on imported cars is 2.5 percent. (pdf)
Recommended Video:
President Trump's First State of the Union Address
Recommended Video:
President Trump's First State of the Union Address