President Donald Trump signed a handful of Bibles while visiting tornado-ravaged Lee County, Alabama, and the critics were quick to pounce.
You guys… He…he signed *the covers* pic.twitter.com/bLQzVN9vcB

— Sarah Cooper (@sarahcpr) March 8, 2019
Joe Watkins, former White House aide to President George H.W. Bush — who also happens to be a pastor — said he would "not be inclined to sign someone's holy book." He did, however, note that the people asking Trump to sign their Bibles did not appear to be bothered by it.
Former Obama White House aide Will Jawando added, "I'm of the opinion that only Jesus should be signing a Bible."
MoveOn.org senior advisor Karine Jean-Pierre argued that the move was unprecedented and even "bizarre," saying, "I've never seen that. I don't think any of us has ever heard of a president signing a Bible."
And they weren't alone.
Politico called the move "an unusual gesture."
Trump extended an unusual gesture as he sought to comfort Alabama residents devastated by a tornado there last weekend — he signed Bibles https://t.co/5HmOzUGXSp

— POLITICO (@politico) March 8, 2019
1) Truman's signed note in an admirer's Book of Psalms https://t.co/XoWv9LHJ9T
2-3) Autographs of Clintons, Gore, Carters, Mondale in bible of collector Stephen Koschal https://t.co/LieTXZHftk
4) Heads exploding over Trump signing Bibles for Alabama tornado survivors pic.twitter.com/mWWMUS4ELM

— Michelle Malkin (@michellemalkin) March 9, 2019
[/epoch_social_embed]
Malkin listed Truman, Clinton, Gore, Carter and Mondale among the presidents, vice presidents, and candidates who had signed Bibles or Psalms books — and she posted photos.
Virginia Kruta | Associate Editor
Trump to Request $8.6 Billion for Border Wall in 2020 Budget
In a to-be-released budget for fiscal year 2020, President Donald Trump will ask Congress for $8.6 billion to build 722 miles of wall on the southwest border to combat drug trafficking and illegal immigration, according to officials familiar with the request.
The request is far more than the $1.4 billion Congress allocated for wall construction in January after a standoff between the president and the Democrats, which led to a five-week partial government shutdown.
The new budget will again put pressure on the Democrats, who control the House and are certain to resist the funding request. Republicans control the Senate but need more than a handful of Democrats to secure the 60-vote threshold needed to pass a spending measure.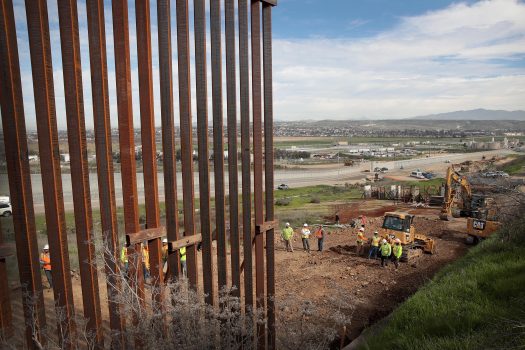 The 2020 budget request is based on a 2017 plan by Customs and Border Protection officials, which called for 722 miles of the wall at an $18 billion price tag. The Trump administration said 111 miles of the wall has already been built or is under construction. The new budget frames the issue of wall construction as a project to be finished by a president who is getting the job done.
"It gives the president the ability to say he has fulfilled his commitment to gain operational control of the southwest border," an administration official said about the budget request.
"We have provided the course of action, the strategy, and the request to finish the job. It's a question of, will Congress allow us to finish the job," another administration official said.
To avoid another government shutdown, Congress will have to pass the 2020 budget by Oct. 1, when the 2020 fiscal year starts. Around the same time, two more ominous fiscal deadlines loom. To avoid steep automatic cuts in many programs, Congress and the White House must agree to lift mandatory spending caps set in a 2011 law around the same time the president and lawmakers have to negotiate the lifting of the debt ceiling to avoid a default.
For part of fiscal year 2019, Trump asked Congress for $5.7 billion for wall construction. After Democrats waged a budget battle, Congress approved $1.375 billion in funding. Trump responded by redirecting $3.1 billion from the Treasury and defense departments toward wall construction and used an emergency declaration to shift an additional $3.6 billion from the military construction budget.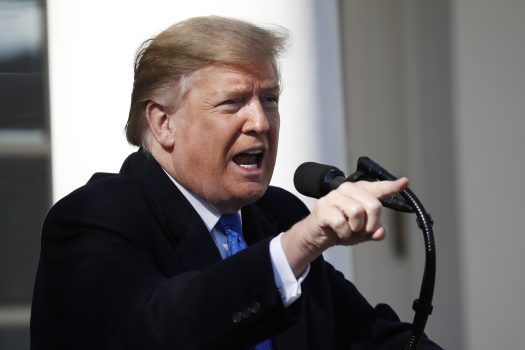 In total, Trump has secured $8.1 billion for the project, enough to build approximately 324 miles of wall, using an average cost of $25 million per mile estimated by officials.
The House has voted to revoke the emergency and the Senate may have enough votes to hold up the measure. Neither chamber has enough votes to override an assumed veto by Trump. Several states led by California have sued to block the emergency, but legal experts have said the lawsuits face a difficult road.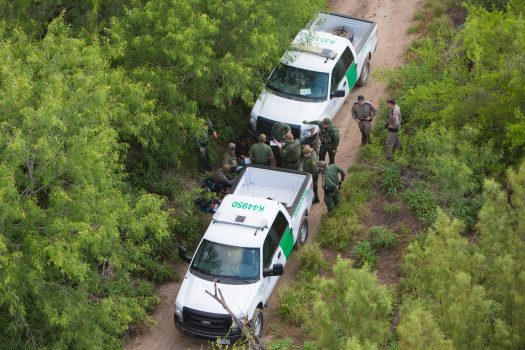 The new budget request includes a sizable funding boost to the Department of Homeland Security, including $3.3 billion, or 22 percent more, for Customs and Border Protection, and $1.2 billion more for Immigration and Customs Enforcement, a 16 percent hike, officials said.
The budget proposal includes a plan to hire more than 2,800 law enforcement and support personnel for the agencies, and 100 immigration judge teams, officials said.
Ivan Pentchoukov and Reuters contributed to this report.