Even when compared with other important state visits, U.S. President Donald Trump is getting the super VIP treatment in China.
China is the third stop on Trump's Asia tour, and he will spend two days there. The president and First Lady Melania Trump arrived in Beijing around 2:40 p.m. on Nov. 8, after which he was accompanied by Chinese leader Xi Jinping and his wife Peng Liyuan to the Forbidden City, according to Chinese state media.
From the start, Chinese authorities have stressed the special treatment Trump will be receiving. Chinese ambassador to the United States Cui Tiankai told reporters that Trump's visit will be "state visit plus," with arrangements made for private, informal interactions between the two heads of state, in addition to the usual welcoming ceremony and official meetings.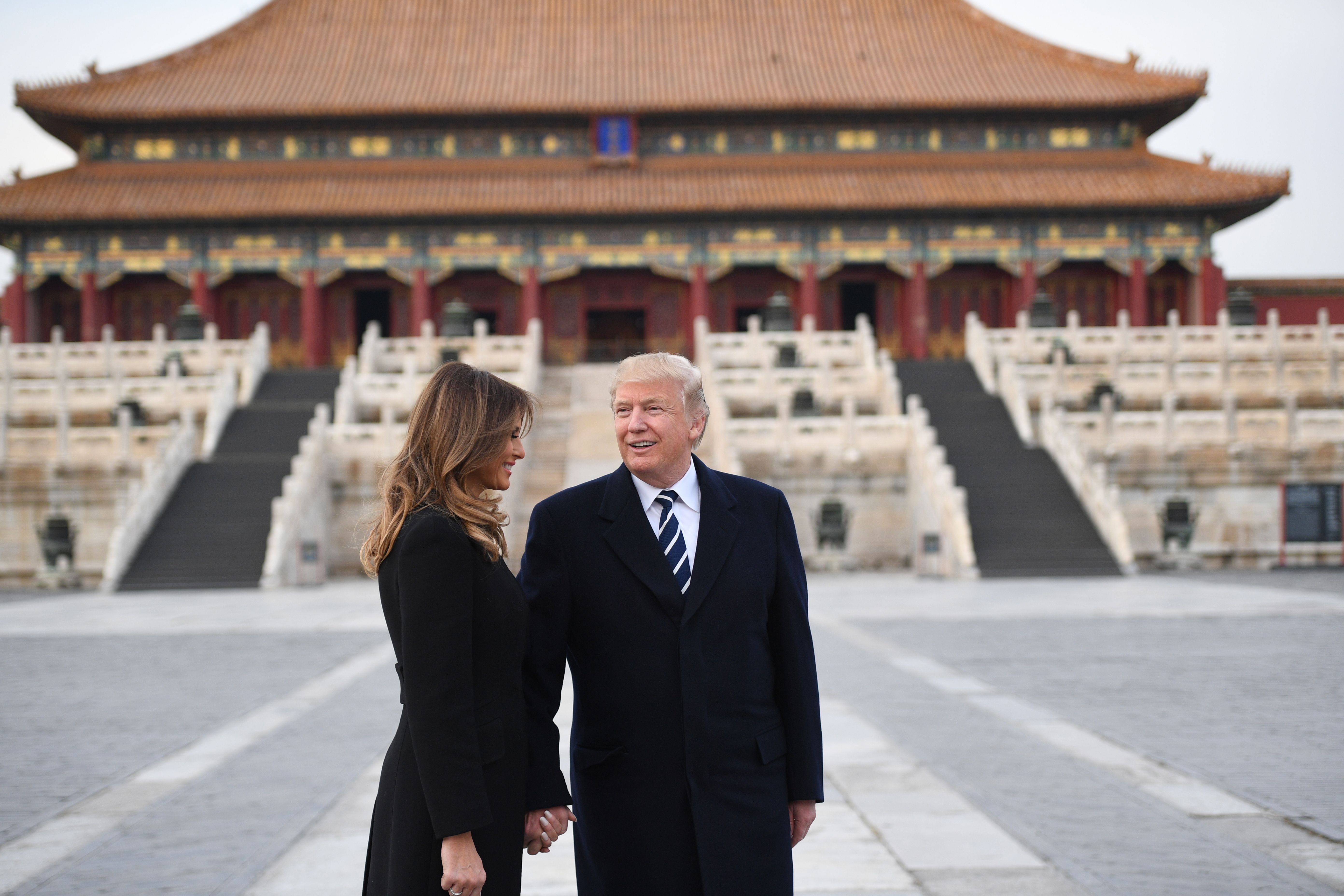 The Forbidden City imperial palace compound, with 500 years of history, was the seat of power for both the Ming and Qing dynasties.
Both U.S. and Chinese leaders toured the grand complex on Nov. 8, after which Trump was treated to an evening banquet at the Qianlong Emperor's former residence, the Jianfu Palace.
The palace is usually off limits to the public. As one of the imperial court's innermost palaces, it bears special significance for Xi and Trump's meeting to take place there.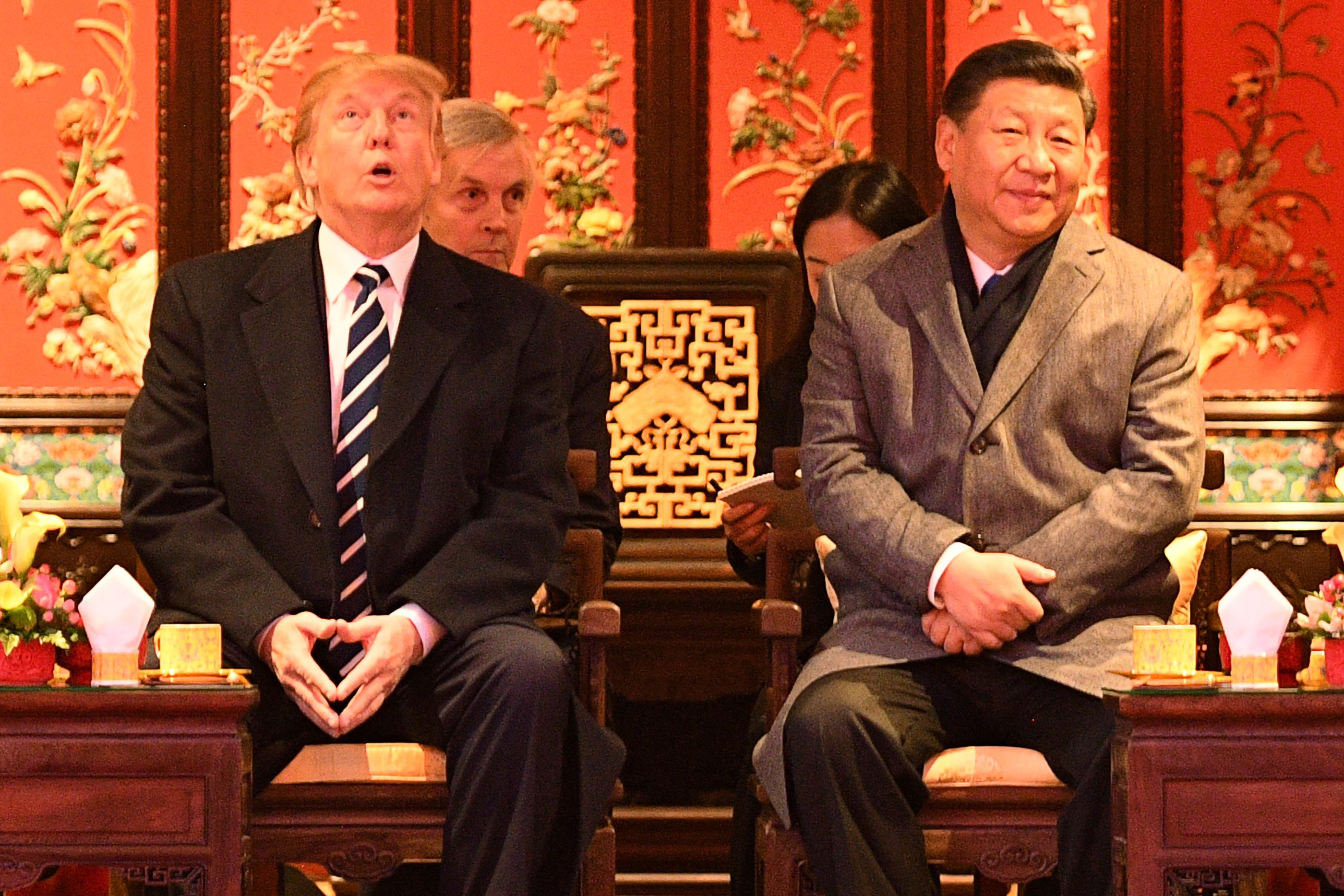 Jianfu Palace once housed many precious imperial treasures. In 1923, a fire broke out, destroying much of the architecture. It was left mostly untouched until renovations began in 1999 and were completed in 2005.
After the banquet, Trump is scheduled to enjoy some teatime chatting with Xi at Qianlong's study room, the Sanxi Hall.
Hosting the U.S. president in the room used privately by one of the most well-regarded and powerful emperors in Chinese history, it seems Xi is giving Trump special regard. When former U.S. president Barack Obama visited Beijing in Nov. 2014, he was received at Yingtai, an ornamental island within Zhongnanhai, a former imperial garden that now serves as the Chinese Communist Party's (CCP) leadership compound. As Yingtai was mainly used as an imperial recreational area, the reception with Trump appears to be an upgrade.
The fact that Xi and Trump's meeting is taking place at the Jianfu Palace bears special significance.
An interesting tidbit from history: CCP leader Mao Zedong never stepped foot into the Forbidden City. Rumor has it that Mao once consulted a fortune teller, and the seer told him he should never enter the imperial palace—otherwise, his power would be jeopardized.
On Nov. 9, Trump will appear at Beijing's Great Hall of the People for a welcoming ceremony and will meet with entrepreneurs from China. In the afternoon, Trump will meet Premier Li Keqiang, followed by an evening banquet. China's state-run media noted that there will also be private activities on Trump's China schedule that will not be disclosed.
Trump has met Xi twice before, once in April this year at Trump's Mar-a-Lago resort in Florida and several months later at the G20 summit held in Hamburg, Germany in July.
Luo Ya, Wen Pu, and NTD.tv contributed to this report.