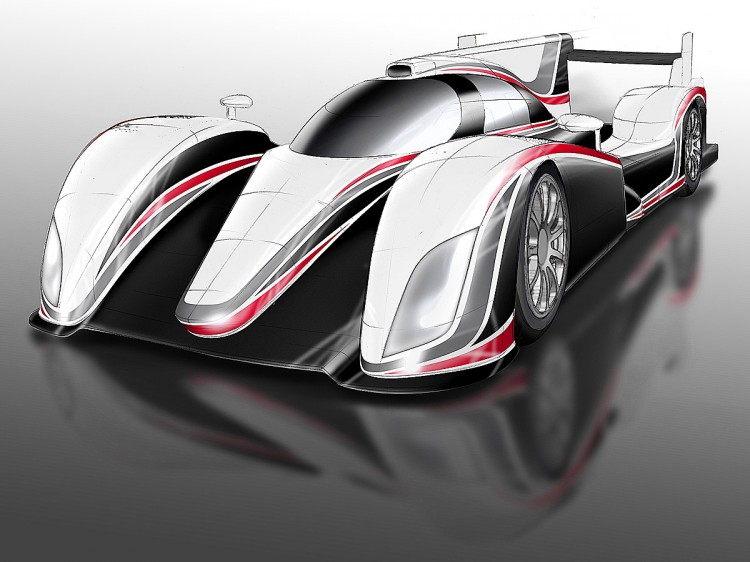 Toyota's 2012 gasoline-hybrid LMP1 will be publicly introduced during private tests on France's Paul Ricard race track, Jan. 24–27, according to LeMans.org.
Built by Toyota Motorsports GmbH, the German wing of the Japanese factory which built the 1999 Le Mans-winning Toyota GT1 and also the Toyota F1 car, the new car will compete in select World Endurance Championship races including the Le Mans 24 Hours.
Unlike Peugeot and Audi, which have dominated Le mans for the past decade with diesels, Toyota has opted to go with gasoline power and a hybrid system, taking advantage of 2012 rules changes.
Toyota's goal with the new car is not to beat its more experienced rivals Audi and Peugeot in 2012. Toyota GmbH manager Pascal Vasselon told LeMans.org., "We want to be the first hybrid car on a podium of the World Endurance Championship."
With both Peugeot and Audi introducing hybrids for 2012, Toyota is not likely to achieve even that modest goal. By 2013, the factory plans a full WEC schedule, and should be able to contest for outright wins.
Drivers for the test are reported to be endurance aces Alexander Wurz (two-time Le Mans winner with Peugeot and Audi,) Nicolas LaPierre (Sebring 2011 winner with Oreca,) and F1 and Super GT driver Kaz Nakajima.
Toyota could theoretically be ready in time for the Sebring 12 Hours on March 17, but it is more likely the team will wait for the first European WEC round at Spa on May 5.