After a dreary winter, the exterior of your home and yard may be looking a little drab and unkempt. Whether you're getting ready to sell your home or simply want to switch things up, boost the curb appeal with these tips to give your place a facelift. 
Take care of the basics first: fix, clean, and replace. Pressure-wash the siding, roof, driveway, and cement walkways to clean them up and remove any moss. Mow the lawn and wash the windows. Nothing makes a home more welcoming than seeing it has been well taken care of.
Touch up any scuffed surfaces with paint if a total paint job is not in the budget.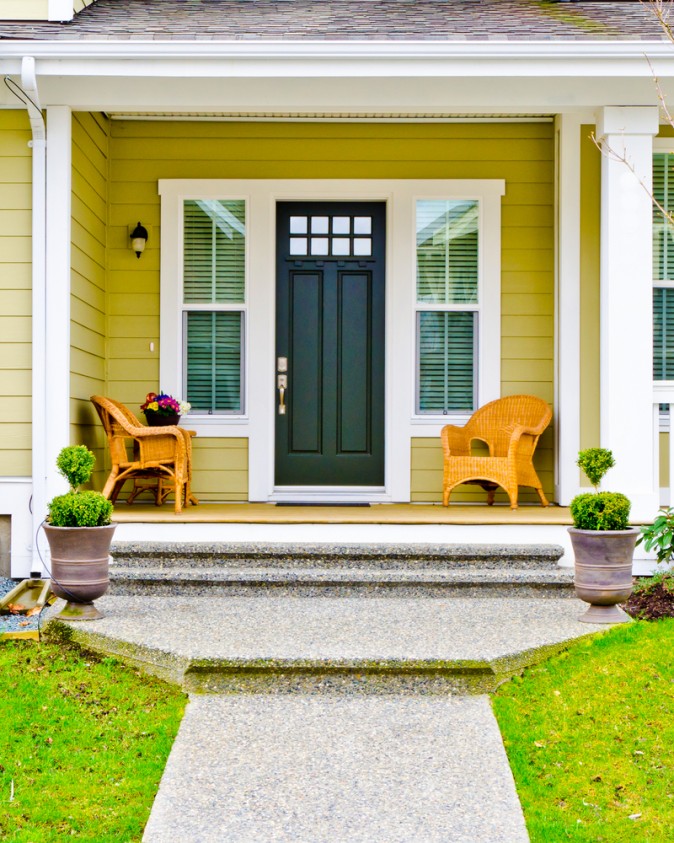 Entryway
The entryway is the focal feature of your house and a freshly painted front door, along with a few new details such as a doorknob, porch light, mailbox, doormat, and house numbers will add style and create a well-maintained look. These items can be added with little cost and manpower.
If the front steps and landing are concrete and broken or cracked, add tile to cover the imperfections. For wood, a fresh coat of paint will spruce it up nicely.
Place large urns filled with flowers or tall foliage on each side of the door to add drama.
If you're fortunate enough to have a front deck or porch, add an outdoor rug and a couple of cozy chairs and cushions made of weather-resistant materials. Potted flowers in ceramic pots will add cheery colour.
A porch swing can also be used as a staging detail to give potential buyers decorating ideas—or a way for family members to enjoy the warm summers.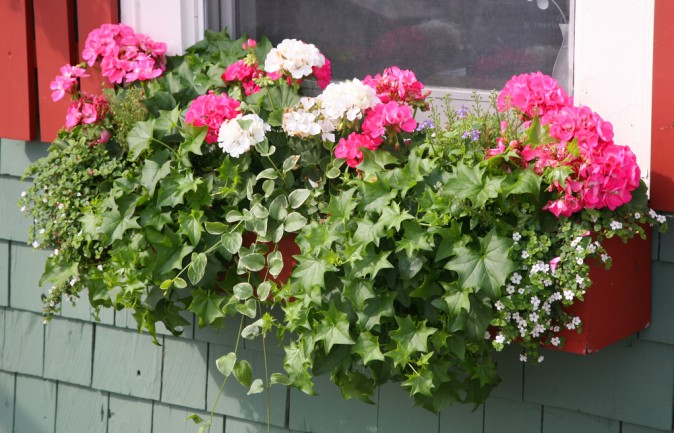 Windows
A fresh coat of paint in a new colour will look like you have replaced the windows. Add shutters in wood, aluminum, or vinyl. Composite shutters made of PVC resins or polyurethane are durable and low-maintenance. Paint the shutters the same colour as the door or trim.
Add window boxes filled with flowers that complement the home's colour. Make sure plants are suited for full sun or partial shade, depending on the sun's angle during the day.
Fencing
Repair, paint, or replace broken pieces of fencing. Premade fencing panels, arbours, and trellises are available at home improvement supply centres.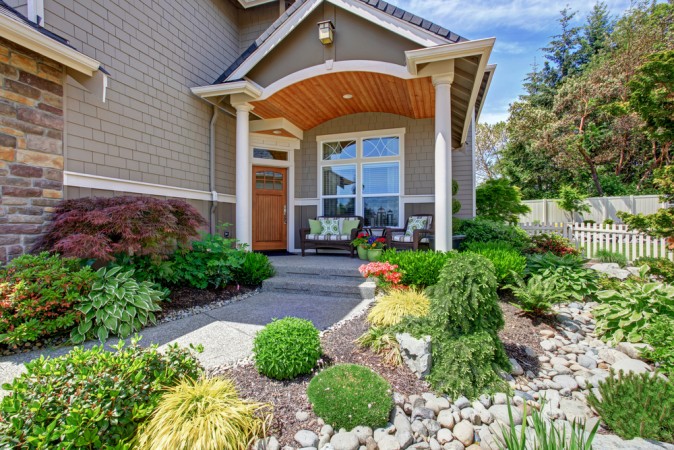 Driveway and Walkway
To define these areas, add pea gravel or concrete pavers. Edge the driveway and walkway with border plants or flowers. A low, trimmed boxwood hedge gives a tidy, formal look. Solar landscape lighting will illuminate a walkway—no cords or plug-ins needed. 
Garden Beds
Prune any trees. Weed, rake, and add mulch. Remove dead plants and leaves. Container gardens with colourful pottery filled with flowers or lush green foliage are a quick and affordable way to beautify the front yard.
By keeping the outside of your home in top shape you will be ready to greet any prospective buyer with confidence. If you're not planning to sell, you can be happy with the knowledge that you now have one of the nicest homes on the block.