Commentary
In a recent judgement about a sexual misconduct case at Cornell University in New York, the judge compared the campus disciplinary committees to the infamous English Star Chambers (pdf). He warned that "these threats to due process and academic freedom are matters of life and death for our great universities."
We, too, should be regarding what's happening at our universities with utmost seriousness. Our universities have wrongly taken it upon themselves to set aside our criminal law system and put in its place their own star chambers where administrators make life-changing decisions about accused young men, derailing their education, and publicly shaming them.
For two years now, I have been helping a young man being persecuted by a New South Wales regional university in Australia. I'll call him "Andrew" to protect his privacy—critical now that he has finally received his degree and left the university to start a new job and new life. He's made a podcast with me, bravely deciding to tell his story as a cautionary tale to male students.
Andrew's Story
For Andrew it all started one night in March 2020, when he was a 22-year-old final year pharmacy student. It was a typical student gathering involved a bunch of kids happily drinking together. But one female student whom I will call "Fran" ended up vomiting and needing help to get back to her room at the college. A few students went with her, got her settled in bed and then asked Andrew to keep an eye on her.
Andrew's version of events, accepted by the court, was that when they were left alone, Fran suddenly became amorous, kissing Andrew, taking her pants off, and trying to undress him. He protested, telling her he had a girlfriend, but she persisted in pulling his pants down.
That's when the other students walked in on them. Fran's friends quickly took control, demanding Andrew leave, despite Fran's protest that he hadn't done anything wrong and there was no need for him to go.
Despite this abrupt end to the evening initially there seemed to be no negative repercussions, with Andrew having friendly social media exchanges with Fran where she showed no sign of any concern. What Andrew didn't know was that Fran's friends were at work, persuading Fran to make a complaint to the head of the college.
That happened and the university leapt into action and started conducting its own investigation. Here we have administration people, not legally trained, blundering around, encouraging the young women to come up with their own versions of events that evening—compromising the basic principles of police investigation. But that was just the beginning.
Fight to Finish Studies
Andrew knew nothing about what was going on until two months later when he suddenly received a call from university administrators telling him he was excluded from the campus until what was now a criminal matter was determined.
Andrew was no ordinary student but a hard-working kid on a scholarship, doing honours in the final year of his pharmacy course. He was a resident fellow at the college, a shining sports star and had numerous leadership roles—all positions which he had to abandon when charged with a criminal offence.
The shattered Andrew sought help as he faced the frightening prospect of a criminal trial. It was a tough year as we found lawyers to represent him in the criminal case and deal with the university. And boy were these bureaucrats relishing in their power to torment this young man.
Although Andrew could study online during the early months of 2020 during COVID lockdowns, he needed to get back on campus to attend an intensive practical course to complete his degree. Naturally the university's tyrants said no.
Lawyers' letters flew back and forth and then we had a breakthrough. We found a regulation stating that the "university must take steps to ensure students are not academically disadvantaged while a matter is being determined." Whoopee! That was inserted into the next lawyer's letter and finally did the trick.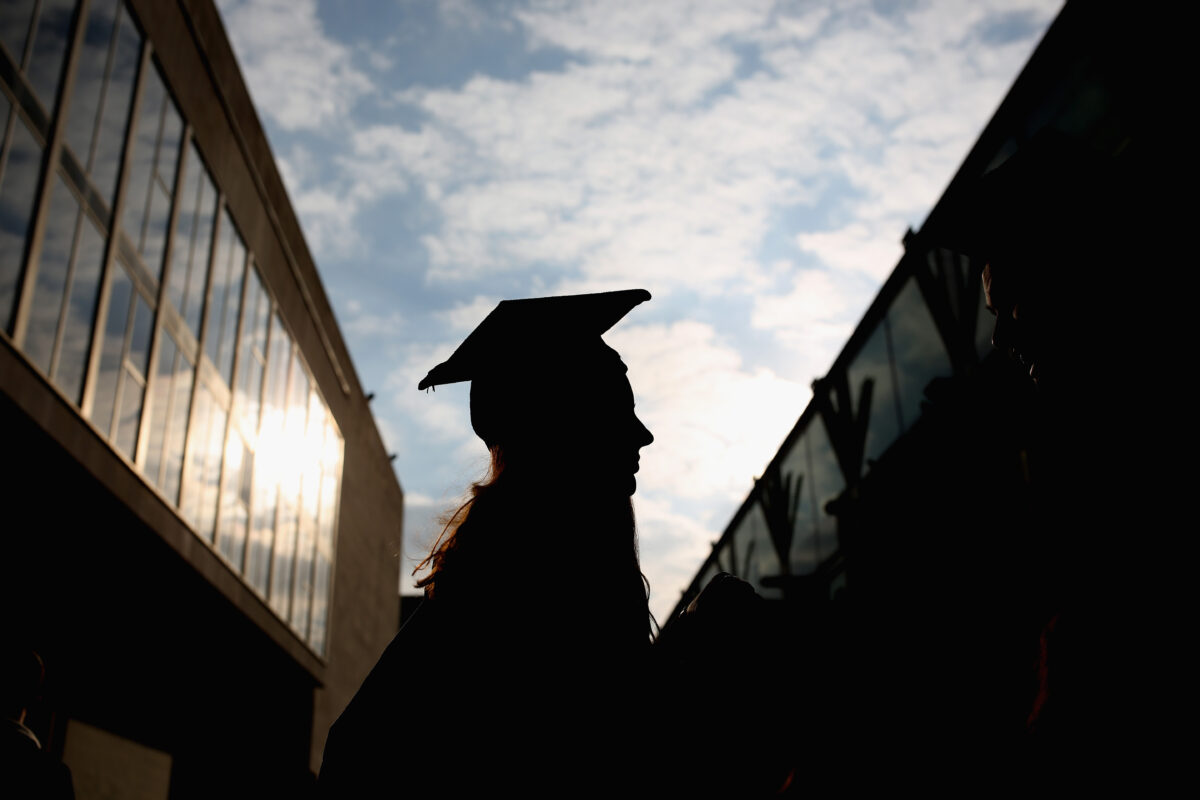 Court Ruling Not Good Enough for University
Andrew was allowed to complete his course work—but the university still decided to withhold his degree, awaiting the decision from the Magistrate's Court.
Here we have the university telling this hard-working student that they were withholding his degree, they were derailing his pharmacy internship, costing him between A$30-60,000 (US$20–40,000) in earnings that year, until a local magistrate could make a decision, and then another eight months while their star chamber swung into action.
In June 2021, the case was heard and the magistrate very quickly dismissed the single charge of "sexual touching" that Andrew was facing, saying his version of events "may well be true." Fran repeated in court that she did not feel Andrew had done anything wrong at the time.
So that was it. Smooth sailing after that, you might imagine. Not with this university in charge.
We had an amusing moment late last year when Andrew received an email congratulating him on his degree and inviting him to apply to have his degree sent to him, but sadly that turned out to be mistake.
The bumbling administration then discovered there was still a misconduct charge to be determined and announced the university still planned its own investigation.
Here we have our justice system deciding a young man was innocent but that's not good enough for this great university. They chose to have another go, conducting their own investigation and decision-making process.
The reason? This university, as is true of all similar institutions, have decided they are entitled to their own star chamber determining these matters using a lower standard of proof. So, if he gets off in the criminal system there remains another, easier way to nail him.
Andrew Eventually Found Guilty
Sure enough, after months of delay whilst everyone awaited the transcript of the magistrate's judgment, the university set up its own investigation and re-examined all the evidence. They then grilled Andrew—denying him any legal support in the process.
Eventually they found him guilty of "behavioural misconduct" because he should have somehow resisted any contact with the drunk girl. Not only are males now to be held responsible for taking advantage of drunk women, they are also in trouble for letting such a woman near them.
Andrew was officially reprimanded and told he wasn't allowed back on campus for three years. He was naturally upset by this decision, but the punishment hardly mattered since he has no intention of going near this dastardly institution ever again.
Views expressed in this article are the opinions of the author and do not necessarily reflect the views of The Epoch Times.