The Lives of Children in a Chinese Village
May 25, 2007 12:00 am Last Updated: May 25, 2007 12:00 am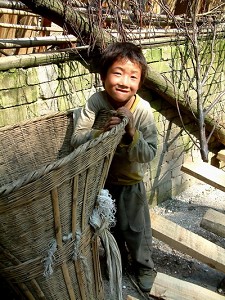 According to a BBS report on bbs.cenet.org.cn, the local farmers of Dashui Village, in Dafang County, China, live in dire poverty.
Dafang County is located northeast of the Wumeng Mountain area in Guizhou Province. The regional economy is very backward. Transportation, communication, energy, and other forms of infrastructure are inadequate.
The photographs by Ben Ben capture typical scenes in the lives of the villagers, especially the children.