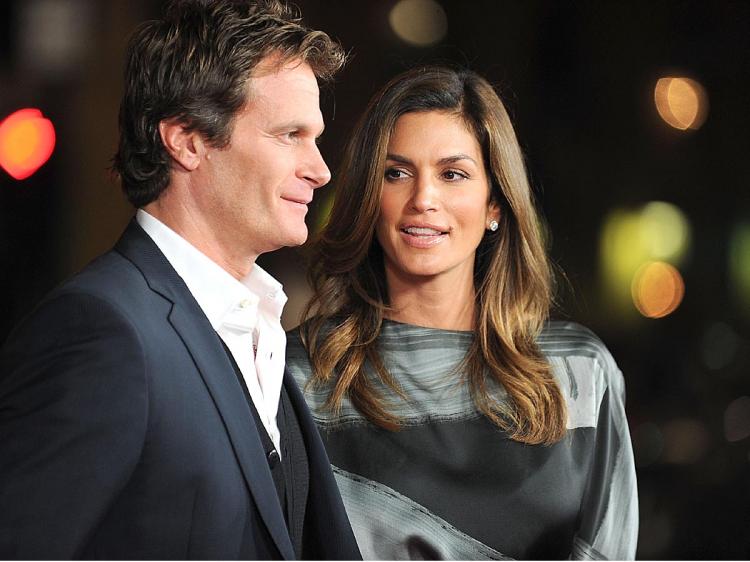 Cindy Crawford Victim of Attempted Extortion
A German man has been charged with trying to extort $100,000 from former supermodel Cindy Crawford and her husband, according to a Reuters report.
The man threatened to sell a photo of their daughter gagged and bound to a chair to tabloids, authorities said. The photo was snapped by the then 7-year-old's nanny when they were playing "cops and robbers." It came into the hands of Kayalar, a friend of the nanny, according to court documents.
Kayalar was deported to Germany in September for being in the country illegally, but earlier this month he again phoned Crawford and Gerber demanding $100,000, which lead to the extortion charge.
Cat Steven's First Tour in Three Decades
Singer-songwriter Yusuf Islam, formerly known as Cat Stevens, took the stage in Dublin last Sunday. It was the first performance of his first tour since 1976.
Now 61, the folk legend disappeared from the music scene after he converted to Islam in 1977 at the height of his popularity.
Islam is going back on the road with his "Guess I'll Take My Time" tour. Starting in Dublin, the tour will continue though the U.K. No dates have been confirmed for other countries.
The concerts will also feature a preview of his new musical, Moonshadow, based loosely on his early life, which debuts in London in February.
'Seinfeld' Veteran Back With New Show
Former "Seinfeld" writer-producer Larry Charles, who went on to direct the Borat and Bruno movies, is returning to NBC with a semi-scripted project, reports Reuters.
Set in a small town, the comedy will revolve around a disparate group of people who find a unique way to exercise their creativity by making episodes of their favorite show following its conclusion.
"Our show is a show about us, depicting contemporary American life through the prism of a do-it-yourself homemade aesthetic that will mix mediums to produce a modern mosaic of triumphs, glories, and absurdities that we all experience and recognize," Charles said to the Hollywood Reporter.
Stars Bear Witness to Women Rights Abuses
Peter Gabriel, Susan Sarandon, and Cyndi Lauper joined forces to end violence against women at the Focus for Change benefit dinner and concert.
The celebrities lent their star power to a good cause in New York City to promote the power of video to highlight human rights abuses. The catch phrase, "Witness—See It, Film It, Change It," was the driving force of the new campaign.