The $5.2 Trillion Sovereign Wealth Market
China is the biggest player
July 11, 2013 10:56 am Last Updated: July 12, 2013 2:00 pm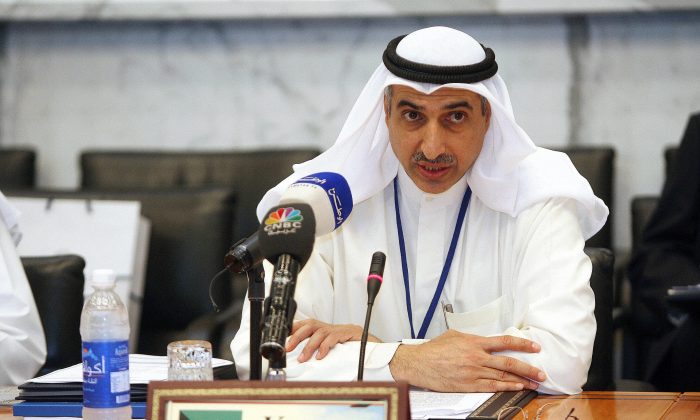 Government-owned investment funds are becoming bigger and bigger, gobbling up massive stakes in Western corporations. These Sovereign Wealth Funds (SWFs) hold financial assets, such as stocks and bonds, in their portfolios. Foreign exchange assets, with many coming from oil and gas earnings, are used to purchase these financial assets.
Although the first such fund, the Kuwait Investment Authority, was established in 1953, SWFs didn't rise in prominence until about 2005, when roughly 30 SWFs were created. 
The exact number of SWFs existing today is not known, given the lack of transparency in some countries. However, the Sovereign Wealth Fund Institute publishes a list of 69 SWFs, detailing each fund's assets, year of inception, funding source, and the Linaburg-Maduell Transparency Index, which indicates how difficult it is to obtain information about the fund. 
SWFs have bought into financial entities such as UBS, Citigroup Inc., Morgan Stanley, Barclays PLC, and Standard Chartered PLC according to a University of Pennsylvania 2010 report. 
In December 2007, the SWF market had invested $3.2 trillion, which then grew to $5.2 trillion by the end of 2012. 
In June, SWF assets were estimated to total $5.5 trillion worldwide, with oil and gas related revenues contributing $3.2 trillion and other sources contributing $2.3 trillion.   

China's SWFs
The biggest player in this arena is China.
"China now has four SWFs and accounts for one-fifth of global SWF assets," according to a U.S.–China Economic and Security Review Commission report released on June 13. 
China Investment Corp. (CIC) is the only Chinese SWF officially recognized by the Chinese regime, according to the commission report. However, the CIC, SAFE Investment Co. (SAFEIC), Hong Kong Monetary Authority Investment Portfolio, and the National Social Security Fund (NSSF) are Chinese regime-controlled SWFs that together comprise 28 percent ($1.5 trillion) of globally known SWF financial assets. 
The commission report does not count the Hong Kong-based SWF as a Chinese regime-owned entity, but includes the China–Africa Development Fund, a small investment fund owned by CIC's local subsidiary. 
Competition
"Judging by the past six years, however, competition among sovereign investors in China is intensifying," the commission report states. 
Although the State Association for Foreign Exchange (SAFE) invests China's regular exchange reserves, and CIC invests funds from excess reserves, competition for funds is ongoing. The rivalry is not between SAFE and CIC, but between CIC and SAFEIC, a subsidiary of SAFE, as well as between CIC and NSSF. 
"Although China's SWF tournament emerged as a quite unintended consequence of bureaucratic politics, China's leadership has since tacitly endorsed this rivalry because it has supplied the government with valuable carrot and stick mechanisms with which to discipline fund managers," the commission report states. 
Managing China's SWFs
Most of the world's SWFs are quasi-independent with little or no government involvement. Although government officials are on the board of supervisors of many of the world's SWFs, there are also an equal or greater number of professionals from the country's private sector on these boards.
However, China's SWFs are in the hands of the Chinese regime. For example, out of the 25 individuals on the board of supervisors of CIC, only three are from the private sector. 
"Furthermore, the leadership transitions at CIC suggest a 'revolving door' among top government agencies," according to the commission's report. 
CIC appears to be a pawn of entities that want to control China's dollar reserves, such as China's Ministry of Finance and the People's Bank of China, China's central bank. 
U.S. Regulations
Given China's large dollar holdings, these SWF's have substantial interests in the United States. 
China's SWFs are regulated by the U.S. Federal Reserve (Fed); the Securities and Exchange Commission, concerning purchases in the U.S. financial sector; and the Committee on Foreign Investment in the United States, concerning nonfinancial entities; as well as by the Internal Revenue Service (IRS). 
In the United States, when it comes to investments in the financial sector, a SWF might have to follow the U.S. Bank Holding Company Act (BHCA). 
"Under the BHCA, a bank holding company is not permitted to purchase more than 5 percent of the shares of any nonbanking company, whether in the United States or anywhere else," according to the commission report. 
Additionally, any nonbanking entity that is majority-owned by CIC or any other SWF cannot operate in the United States.
According to the commission report, the Fed was lenient concerning CIC acquisitions in the United States by allowing a number of exemptions, implying that the financial supervision in China was acceptable. 
Under U.S. tax law, the IRS treats SWFs as foreign governments, making investments in securities, such as stocks and bonds, tax exempt. 
U.S. regulations govern investments by government-owned entities, but somehow have been mute on dealing with SWFs. 
A problem would occur if existing U.S. regulations were applied consistently. For example, CIC as a bank holding company could not invest in nonbank assets, and the Chinese banks it owns would be prohibited from setting up businesses in the United States. This is far from the reality on the ground due to the leniency of U.S. regulators.
The commission report quotes Robert H. Smith, a professor at the University of Maryland, in 2008 as stating, "U.S. policy with regard to sovereign wealth is largely underdeveloped. It has to be discerned from a variety of laws and regulations." 
If all existing U.S. regulations were enforced, SWFs, given their government ownership, and especially those that are under the auspices of the Chinese regime, could face political problems. 
The leniency displayed by the U.S. government has played havoc with U.S. regulations, and legal experts suggest that it would now be difficult to pursue a winning case against them in the U.S. courts.