A Texas man is the first person to be charged under a federal ban on bump stocks enacted under President Donald Trump's administration, the U.S. Justice Department said on Sept. 5.
The bump stock is a device that, when installed, enables a semi-automatic to fire at a rapid rate—much like a fully automatic gun.
Court records say that Ajay Dhingra, a 43-year-old man from Houston, sent an email to the George W. Bush Foundation asking the former president to "send one of your boys to come and murder me."
This caught the attention of the U.S. Secret Service. When they arrived at his house, he told them he had been diagnosed with schizophrenia, according to court documents.
Prosecutors also said that Dhingra was involuntarily held at a psychiatric facility, and that he was banned from owning firearms.
Court documents say investigators found at Dhingra's home one handgun and one AR-15 rifle with a bump stock attached to it. They also found four 100-round magazines.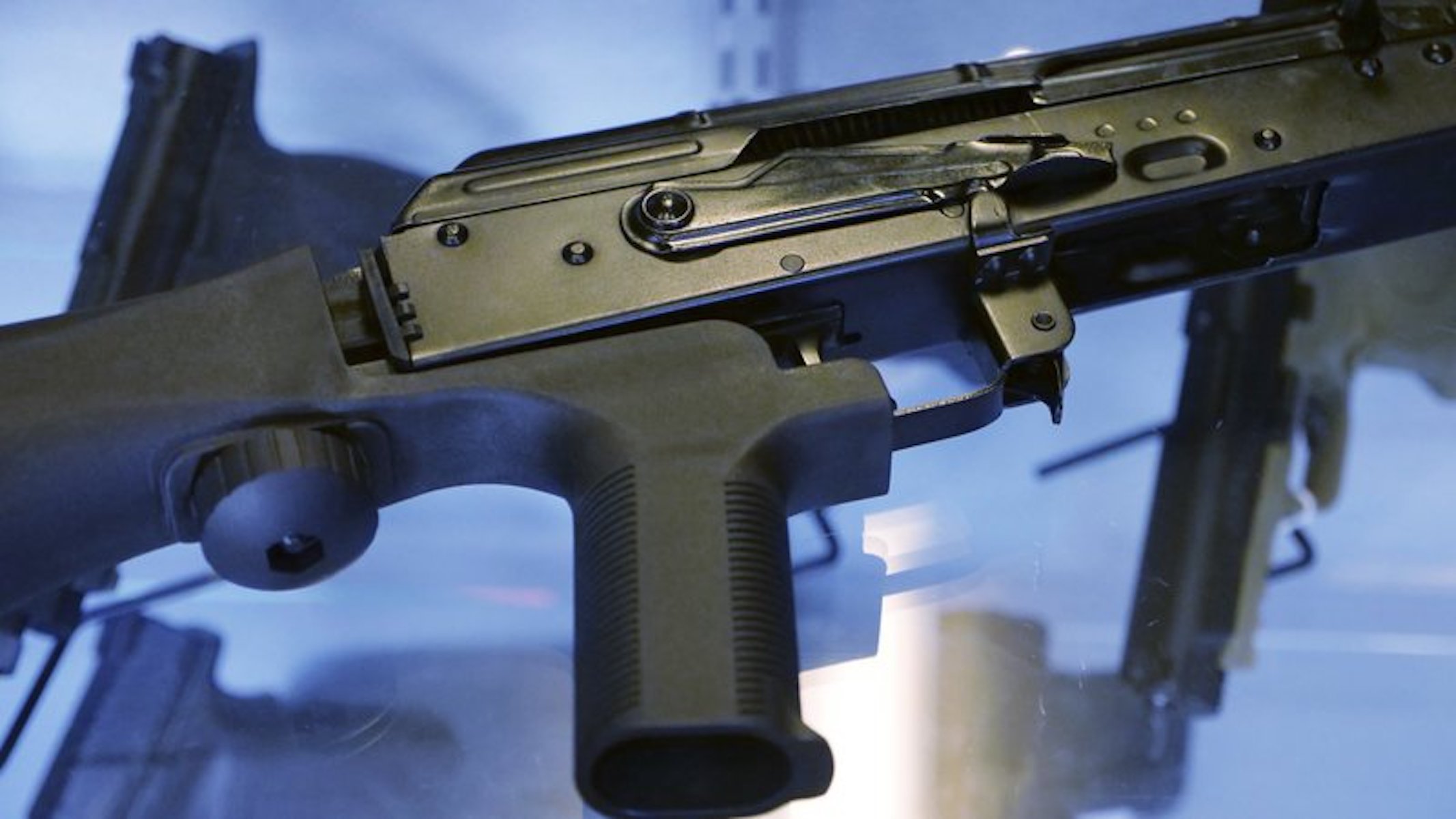 In 2018 the Trump administration outlawed bump stocks and other gun modifiers that make semi-automatic firearms fire faster. The nationwide bump stock ban went into effect in March. The ban upset some conservatives, but the Supreme Court upheld the ban earlier this year.
Bump stocks became a focal point of the national gun control debate after the devices were used in the October 2017 mass shooting in Las Vegas, Nevada, which left 58 dead and over 800 injured. The shooter, Stephen Paddock, 64, was found to have fired more than 1,100 rounds of ammunition from the 32nd floor of a hotel where he was staying.
A few days following the shooting, the influential National Rifle Association (NRA) stated that bump stocks "should be subject to additional regulations."
Dhingra's case is the first brought by the Justice Department for violating the bump stock ban. He was indicted on four charges that include possessing a machine gun and making false statements to acquire a firearm.
According to reports, he is scheduled to appear for his arraignment on Sept. 12 and faces up to 10 years in prison and a $250,000 fine if convicted.
Dhingra's attorney, David Adler, declined to comment on Sept. 5 when reached by The Associated Press.
The Associated Press and Reuters contributed to this report.