Tea Exports from Guangdong Province Decrease by 90%
September 7, 2005 12:00 am Last Updated: August 21, 2015 6:17 pm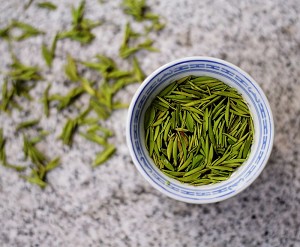 China&#039s tea exports have been severely impacted with the European Union's (EU) decision to impose new restrictions on imported tea on August 1. Japan has also proposed to adopt an even lower allowable level of pesticide remnants in imported tea by May 2006. More Chinese tea has been tested with pesticide remnants exceeding the allowable limit. This will increase the likelihood of being fined for breaking the limit.
Facing the importing countries' stringent regulations, tea exports to the EU from Guangdong Province in the first seven months of this year had decreased 90% compared with last year.
According to the Yangcheng Evening News, endosulfan is a highly poisonous organochlorine pesticide, capable of killing bacteria and it is being extensively used on tea and cotton crops. The EU's new standard stipulates the amount of endosulfan to be 3000 times less, which could completely block the currently untenable tea export to the EU.
Tea professionals say many tea products from Guangdong have this type of pesticide, thus the exported tea could be rejected or even destroyed.
In addition to the EU's tight import controls, Japan will launch its new Food Sanitation Law next May. The new regulation has "dry leaf" appraisals and it has increased the number of restricted pesticide remnants from 83 to 144. The amount of pesticide allowed is restricted to lower than 0.01 microgram.
Tea producers in Guangdong said Japan's new measures will dramatically increase the percentage of tea tested with pesticide from China. If tea crop pesticides aren't reduced and the new regulations aren't met, the imports will be fined and the tea exports from China will be severely impacted.