Survey Shows Strong Distrust of Chinese Authorities
August 11, 2009 4:09 am Last Updated: October 1, 2015 9:31 pm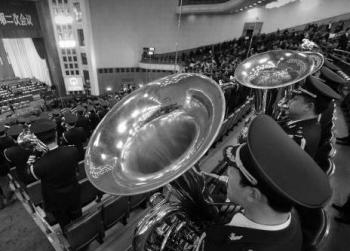 A recent survey conducted by Sina.com and social study agencies in China indicates that interpersonal trust has reached a new low in the last 10 years.
This is according to the magazine Middle-Class Living (Xiao Kang), which is subsidized by the official Chinese Communist Party publication Seek the Truth (Qiu Shi). The survey indicates that the three most-trusted professions are farmers, clergy members, and sex workers.
Nearly half of those surveyed said they were very concerned with the lack of trustworthiness in public officials. More than 90 percent of the respondents said they thought the statistics published by the state were absolutely false.
Surprisingly, some formerly trusted professionals such as scientists and schoolteachers received low ratings. Doctors and economists also rated low in the survey.
Although only 7.08 percent of respondents rated self-employed entrepreneurs as trustworthy professionals, it was still eight times higher than those who said they trusted leaders of state-run enterprises, which consisted of 0.84 percent of the respondents.
An editorial in the China Daily said, "Such a survey result is both shocking and embarrassing." One person wrote online, "Sex workers are now one of the most trusted groups. This shows how little trust is left in society."
Mr. Zhang Weiguo, editor of the New Century Web site and Dongxiang Magazine, told the BBC's Chinese Edition that the survey respondents expressed their extreme distrust of society. He said this showed that the Chinese Communist Party's credibility is completely bankrupt.
Some people commented on the Internet, "This sums up 'socialism with Chinese characteristics.'" "This truly reflects the lack of trust in today's Chinese society."
Read the original article in Chinese http://epochtimes.com/gb/9/8/5/n2613168.htm