Surgical face masks were effective in reducing the detection of viruses in exhaled breath, suggesting masks may help interrupt virus transmission.
The study was released on April 3 as a growing number of state and local officials urge members of the public to wear masks when leaving home amid the COVID-19 pandemic. The COVID-19 disease is caused by the CCP (Chinese Communist Party) virus, commonly known as the novel coronavirus.
Researchers identified seasonal human coronaviruses and other viruses in exhaled breath and coughs of children and adults who were sick with acute respiratory illness. The study found that surgical face masks "significantly reduced" the detection of viruses in aerosols and respiratory droplets.
According to federal health officials, the CCP virus is believed to primarily spread through respiratory droplets produced when an infected person coughs or sneezes. The droplets can land in another person's mouth or be inhaled by them.
The study used 246 people showing symptoms of a respiratory virus; half later tested positive for at least one virus. Some had the CCP virus.

Half wore a face mask while the half did not. Researchers detected a coronavirus in 30 percent of the samples tested from people who weren't wearing masks but didn't detect any virus in droplets from those wearing face masks.
"Our findings indicate that surgical masks can efficaciously reduce the emission of influenza virus particles into the environment in respiratory droplets, but not in aerosols," the researchers wrote.
Reactions to the study were mixed.
Dr. Rupert Beale, group leader of the Cell Biology of Infection Laboratory at the Francis Crick Institute in London, said the study "presents strong and compelling evidence in favor of mask wearing as a means of reducing transmission of some viruses, including coronaviruses."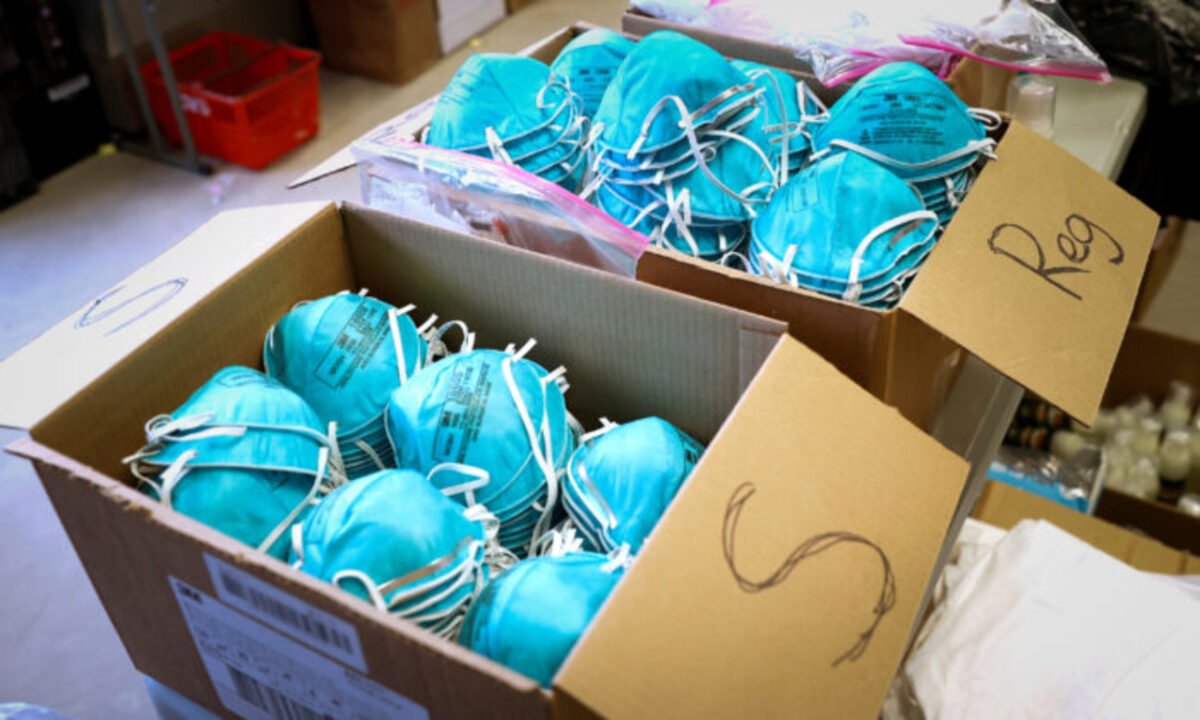 "Public health officials must immediately take note of this important new evidence. Mask wearing does not completely prevent transmission and it cannot be relied on as a sole measure, but combined with other social distancing measures mask wearing should form part of the 'exit strategy' from lockdown," he said in a statement.
Ben Cowling, a professor at the School of Public Health at the University of Hong Kong, said in a statement that the study showed that face masks are "effective for source control against influenza and seasonal coronaviruses, even reducing virus detection in aerosols in patients with coronavirus infections."
Dr. Simon Clarke, associate professor in cellular microbiology at the University of Reading in the United Kingdom, said the new paper showed interesting results but "provides little new evidence to suggest that the existing" World Health Organization or UK government guidelines "should be updated to advocate greater face mask wearing amongst the general public."
"The study shows that the majority of ill people who took part, despite breathing directly into a machine to detect viruses, did not have detectable levels of viruses in their breath, meaning that the virus is spread by coughs and sneezes," he said in a statement. "This might suggest that carriers who don't have symptoms are less likely to spread virus than perhaps we'd assumed."