The Struggle of Three Books
November 4, 2008 1:04 am Last Updated: May 28, 2012 8:27 pm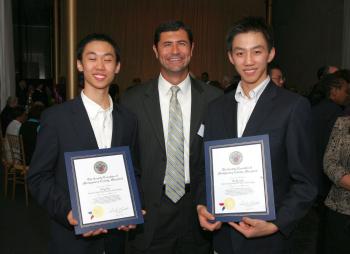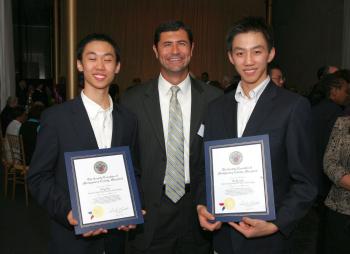 The Chinese regime's absolute monopoly over print and internet publications presents frequent challenges for Chinese writers, and renowned Chinese-Canadian poet and journalist Sheng Xue is no exception.
The Beijing-born writer is a member of PEN Canada, Canadian correspondent for Radio Free Asia, and recipient of the Canadian Association for Journalists Award for Investigative Journalism in 2000.
Nonetheless, throughout her writing career Sheng has been threatened, verbally abused, placed under surveillance, and even detained by the Chinese regime.
Since moving to Toronto in 1989, shortly after the Tiananmen Square Massacre, Sheng has published numerous news reports and commentaries in many Chinese-language media.
She has also published three books in Chinese: Unveiling the Yuan Hua Case, Seeking the Soul of Snow, a personal poetry collection, and her most recent, a collection of essays called Lyricism from a Fierce Critic.
The story of notorious smuggler Lai Changxing, Unveiling the Yuan Hua Case became a bestseller in Chinese communities overseas and caused a stir both inside and outside China. It was immediately banned by China's Propaganda Ministry.
Prior to publishing the book, Sheng said she got a call from a man who offered her $1 million for the rights to the book in order to prevent it from being published. The man said he was phoning on behalf of the Chinese regime.
She later learned that several individuals who had attempted to produce copies of the book in mainland China after buying it in Hong Kong were sent to prison.
Sheng said the Chinese Communist Party is afraid of the book because it reveals some "very high-level inside facts" on the regime.

"The Chinese government is very fragile. On one hand, the regime appears to be rather strong, as it controls every aspect in China. However, on the other hand, the regime is very weak; it cannot undertake any kind of challenges."
In 2006, Sheng tried to publish Seeking the Soul of Snow in Beijing because she had a lot of readers in mainland China, but without success. Because her name was on the regime's blacklist, the publisher would lose its license and be shut down if it printed her book.
"My essays, a lot of them, of course criticize the Chinese government. I want people to know and to learn more about the truth of China."
However, through a friend's help, the United Writer Press in Hong Kong agreed to publish the book.
Soon after, a document referring Sheng as "hostile" was issued by the General Administration of Press and Publication (GAPP), and an extensive search was conducted for the book all over China, including in the entire media and school system.
In China, every publication has to go through GAPP, which has the legal authority to screen, censor, and ban any Chinese literature intended for sale on the open market.
"Something for sure is that I never believed in the Communist Party, even when I was small," said Sheng.
"My essays, a lot of them, of course criticize the Chinese government," said Sheng. "I want people to know and to learn more about the truth of China."
During the Cultural Revolution, when she was five years old, Sheng and her younger sister were sent to live with relatives in the country for three years. She was humiliated and discriminated against at school because her family was labeled under the communist's Five Black Categories blacklist.
"What I remember was being cold and hungry, and there was discrimination, bullying, and humiliation," said Sheng. "Life was so miserable, so hopeless. I didn't know what I could do; I didn't know what was the meaning of my life. So I started to write poems for myself. It was like I got someone to talk to."
Both of her parents were expelled from their jobs. Her father was dismissed from his university teaching position and was continuously persecuted. Her grandfather, who was the principal of Northeastern University before the communists took power, was forced to flee to Taiwan.
Sheng's third book, Lyricism from a Fierce Critic, was published on August 8th, 2008, the day of the Beijing Olympics' opening ceremony. She chose this particular day because she felt the Games were "a tool" used by the Chinese government to gain attention and power in the world.
However, on arriving in Hong Kong on August 6 to promote the book, she was detained by customs and questioned for a night. She was then sent back to Taipei, Taiwan, where she had her flight transfer.
Sheng said many Chinese people viewed the Olympics as something they could be proud of since they have little else to give them hope.
"Nothing can make them feel confident; therefore they take the athletic event as a way to display the glamour of a great nation. And many Chinese people want to use this glamour to satisfy their own glory. It's so sad. I mean we can see that the Chinese society has lost its confidence … and lost beliefs."
She said the blame for this, and for such things as the current poisoned milk scandal and the Chinese peoples' worship of money can be laid squarely at the feet of the Chinese Communist Party.
"Under the Chinese Communist Party, the worst in Chinese society over the past thousands of years all erupted, this is the significance. Because the Chinese Communist Party restrains compassion, persecutes compassion, and denounces compassion. The party wants the evil elements to bloom."