A Maine couple's son vanished in 1977 without a trace, but 39 years later, they got a mysterious letter claiming to have knowledge of his disappearance.
The unsigned letter has renewed police interest in the Bernard "Bunny" Ross Jr. case, the Portland Press Herald reported.
Ross was 18 and living with his parents in Fort Kent when he vanished on May 12, 1977. He walked out of the house in distress. He was suspected of stealing a vehicle, which was later found abandoned on a dirt road.
The letter was sent to Carol Ross, 78, and her 80-year-old husband Bernard Ross Sr. at their residence in Portland, Maine, on Friday, May 20, 2016.
The letter claimed knowledge of their son's missing persons case, referring to a story in the Kennebec Journal, which was about missing persons cases that had mentioned Bunny Ross, the paper said. The unknown writer also made reference that another story about the Ross case should appear in the paper.
Police then arranged for reporters to interview the Ross parents.
Police are looking to make contact with the letter writer, but say there's no way to immediately know whether the information is accurate or part of some elaborate hoax.
"I've never had anything like this happen in my career," Maine State Police Lt. Troy Gardner told the Press Herald. "Basically, all we're doing is extending an olive branch, saying we want to make contact with this person. Of course, there's no way of knowing whether the letter's truthful or the information is accurate, but we are asking for whoever wrote the letter to please contact us."
According to the Bangor Daily News, which has more on the letter and case:
"Gardner said Ross' parents, who lived in Fort Kent at the time of his disappearance, received the letter "a few months ago," but would not disclose any other details about it, including whether it was handwritten or typed, how many pages it was, where it was postmarked or what the writer claimed happened to the missing man."
"Gardner said police are reluctant to release more information about the letter without learning more about the author and, if the information in the letter is reliable, how that person knows it."
Carol Ross said that they've only got calls from detectives around the United States trying to identify their son's body.
"We've had several calls," she said. "You'd get your hopes up, but of course it would turn out to be someone else."
https://www.facebook.com/MaineSP/posts/1322278224454372
"People had a hard time because there were no answers," she added to the Daily News. "It's not like there was a death. It was the unknown. … There was always the hope that he'd walk through the door one day."
Gardner added that he hopes the person who wrote the letter, or anyone else with information about what happened to Ross, can call Maine state police at 1-800-924-2261 or 532-5400.
"There's always been the hope or assumption that he's alive out there," Gardner noted.
"Certainly in their minds — and investigatively — there's been nothing to suggest he's not alive. The other side of that is that he's been missing since 1977, and that's a long time to go without contact with family."
More Missing Children
There were 464,324 missing children reported in the FBI's National Crime Information Center in 2017, according to the National Center for Missing and Exploited Children.
Under federal law, when a child is reported missing to law enforcement, they must be entered into a database. In 2016, there were a total of 465,676 entries.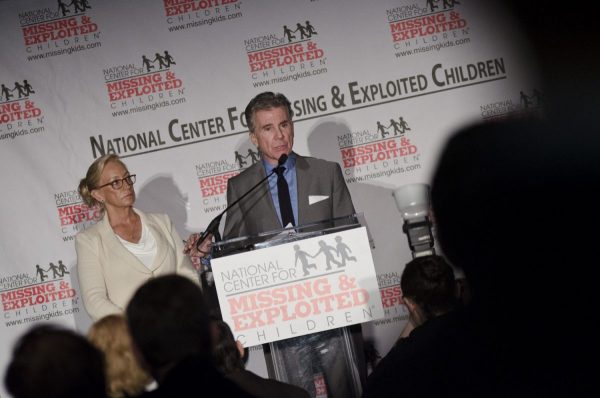 "This number represents reports of missing children. That means if a child runs away multiple times in a year, each instance would be entered into NCIC separately and counted in the yearly total," the center said. "Likewise, if an entry is withdrawn and amended or updated, that would also be reflected in the total."
In 2017, the center confirmed it assisted officers and families with the cases of more than 27,000 missing children. In those cases, 91 percent were endangered runaways, and 5 percent were family abductions.
About one in seven children reported missing to the center in 2017 are likely victims of child sex trafficking.
The number of reported missing children has significantly decreased in recent years, according to a 2017 report by the Department of Justice. The number of children reported missing dropped from 6.5 per 1,000 children in 1999 to 3.1 per 1,000 in 2013.
Many are lost, stranded, injured, or missing due to benign reasons, such as misunderstandings, according to the report.