A Minnesota man dubbed the "St. Paul Slapper" has been charged following a spate of random assaults over the past two months including a bizarre thrift store incident in which a man was punched and then nearly struck with a metal pipe.
Justin K. Kaneakua, 38, earned the moniker "St. Paul Slapper" after investigators linked him to a series of alleged assaults that fit a strange profile.
"It was just bizarre behavior," police spokesman Steve Linders said, according to Fox. "It's unclear what his motive was."
Kaneakua has in total been connected with five incidents in the St. Paul area that took place between Dec. 12 and Jan. 10, including ones where he is allegedly attacked victims with a wrench and an energy drink bottle.
The Minneapolis man is accused of having gone after an innocent bystander at a Savers store in Columbia Heights on Jan. 7, leaving the 61-year-old male victim with chipped and broken teeth, a bloodied mouth, and requiring five stitches.
The victim had come to the aid of a female store clerk at whom Kaneakua had allegedly unleashed a torrent of verbal abuse, the Star Tribune reported, after the woman asked Kaneakua to repeat himself when she couldn't understand what he had said.
The assault victim called 911 on behalf of the store staffer when Kaneakua allegedly tried to snatch the man's phone away, before chasing him out into the parking lot and punching him four or five times. Kaneakua then reportedly took a swing at the man with a five-foot-long metal pipe, but slipped on some ice and missed.
According to a woman working at the store, Kaneakua then threatened to ram the store with his car. At the last moment, however, he seemed to change his mind and fled the scene, according to the Star Tribune.
An employee wrote down his license plate number and both she and the victim positively identified Kaneakua from a photograph lineup as the suspect that had carried out the assault.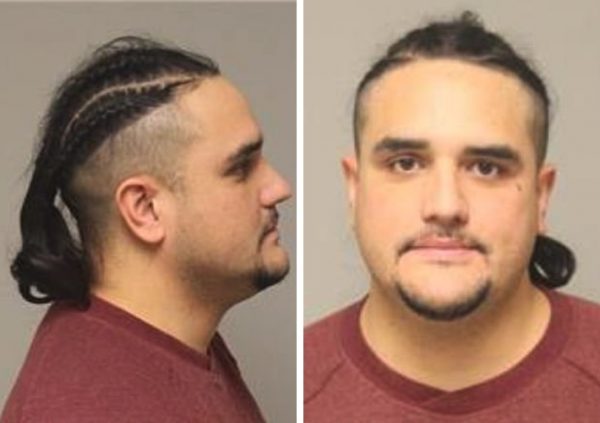 Long Criminal History
Court records cited by Fox reveal Kaneakua has an extensive criminal history. His rap sheet includes convictions in Minnesota from 1999 to 2017 for aggravated first-degree robbery, making threats of a terroristic nature, as well as trespassing, disorderly conduct, and theft.
Investigators believe that on the same day as the Savers attack, Kaneakua was involved in two other incidents, in which two men were assaulted.
Police said that on Dec. 12, Kaneakua was driving a pickup truck with his face concealed with a blue bandanna. At one point he approached a man getting into a car and allegedly hit him in the face with a wrench, striking him just below the eye.
A police representative said Kaneakua did not try and steal the victim's car in the incident, adding that the suspect "never attempted to steal vehicles."
About 15 minutes after that attack took place, Kaneakua allegedly assaulted a woman with a Gatorade bottle.
Kaneakua is also suspected of slapping a 53-year-old man who told him to exercise caution while driving.
In another incident, Kaneakua was accused of ripping off the handle of another man's car and using it to causing damage to the car. On the same day, Kaneakua allegedly slapped a 71-year-old witness.
"What made the crimes more peculiar is that they were in the middle of the day," said St. Paul police spokesman Steve Linders, according to an earlier report by the Star Tribune.
Kaneakua was arrested on Jan. 20, according to Fox, and remains in custody until his scheduled court date. He is expected to appear in Anoka County District Court on Feb. 11 on second-degree and third-degree assault charges regarding the Savers incident.
The suspect is being held on a $40,000 bond.