A Spanish fighter jet accidentally fired a missile over southeast Estonia, near Russia's border, on the afternoon of Aug. 7, prompting Estonia's military to look for the missile—or its remnants—which have yet to be located.
The Estonian Defence Forces said that the fighter jet, the Eurofighter Typhoon from the Spanish Air Force, fired the missile northward—an Advanced Medium-Range Air-to-Air Missile, or AMRAAM—around 4 p.m. local time over the Estonian town of Pangodi during a routine training, which took place about 60 miles from the Russian border.
"A Spanish Eurofighter based in Lithuania accidentally fired a missile without causing any harm … in an area of southwest Estonia authorized for this type of exercise," the Spanish Defence Ministry said in a statement, The Telegraph reported.
The missile, which carried explosives of up to 10 kgs (22 pounds), has a self-destruct mode designed to activate when launched by accident, but it is uncertain whether this mode was activated, and the missile may have landed on the ground. The last known location of the missile is about 40 km (25 miles) north of the Estonian city Tartu.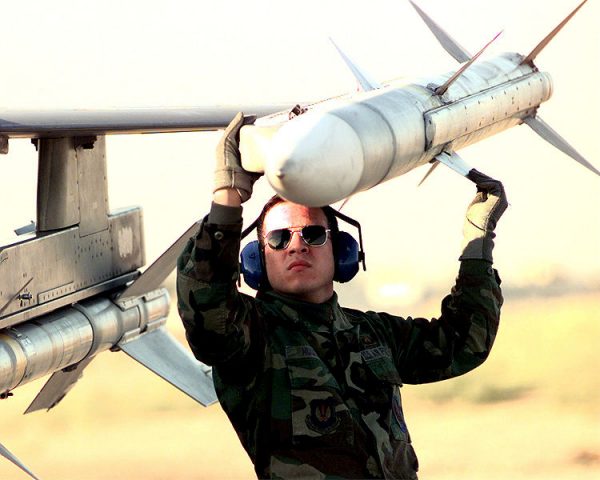 Local residents should not approach the missile, but inform authorities if they see "something that looks like a missile," the Spanish Defence Ministry announced through the Estonian defense department, news.com.au reported.
Estonian Prime Minister Juri Ratas said on Facebook that the accident was "extremely regrettable", but added "thank God no human casualties."
The routine training, part of NATO's Baltic air-policing mission, began in 2004 to help Estonia, Latvia, and Lithuania with air defense while deterring Russian intrusions.
From NTD.tv