Six Communist Officials Stand Trial in Torture Case
September 17, 2013 8:02 pm Last Updated: September 18, 2013 10:49 am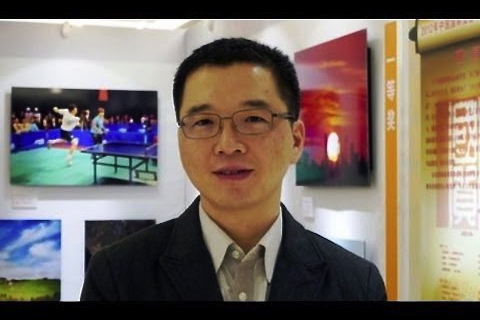 Six communist party officials responsible for the drowning of Yu Qiyi, an executive who worked for a state-run company, are now standing trial in Wenzhou city, Zhejiang Province. Pu Zhiqiang, the lawyer representing Yu's family, was ejected from the court in mid-trial, calling the legitimacy of the trial into question.
"This is a show trial," said Pu. "They [the authorities] are uneasy about us witnessing such a farce. It's as fake as the trial of Bo Xilai," he said, referring to the scripted proceedings against a former member of the Politburo.
Forty-two-year-old Chief Engineer Yu Qiyi was detained and tortured in the Communist Party's extralegal shuanggui process last April, and died in custody. The reasons for his arrest and investigation remain unclear, but are thought to be related to improprieties in a land deal, according to mainland media Beijing Times. The original article from Beijing Times has since been deleted.
According to Pu, the case was put on file only after extensive negotiation with the Wenzhou Public Security Bureau and the Discipline Inspection Commission, responsible for the punishment. The six suspects were arrested on April 20 and the investigation continued until present. Even then, Pu and his clients were kept in the dark in a Kafkaesque game by the court.
"The only thing we could do during this process was to wait. When we got to the procuratorate level, we were not permitted to view the file. After consideration, the head of the procuratorate didn't allow Yu's family to view the file. Upon reaching the court, we thought the file would be made available, but our demand was again rejected. After consideration, the court to refused to let us view it. Even now, we haven't been allowed to see anything besides a 5-page trial notice from court," Pu said in an interview with Radio France Internationale.
"This trial is going smoothly. Only three members of the victim's immediate family are permitted to appear in court and all the plaintiff lawyers were kicked out. It's the first case I've seen in which the lawyers are denied attendance," lawyer Chi Susheng posted on Sina Weibo. Chi is the lawyer for one of the defendants, Li Xiang. "After the court threw out the plaintiff lawyers, the trial was sped up considerably," she added in a follow-up post.
The brutality committed by the shuanggui system, where Party officials are secretly interrogated, has been increasing in recent years, especially in the context of the anticorruption campaign by Communist Party head Xi Jinping.
"This is definitely illegal," Pu Zhiqiang said, referring the behavior of the court. "What they did in court is meant to shroud the truth, to conceal the true murderers."
With research by Lu Chen