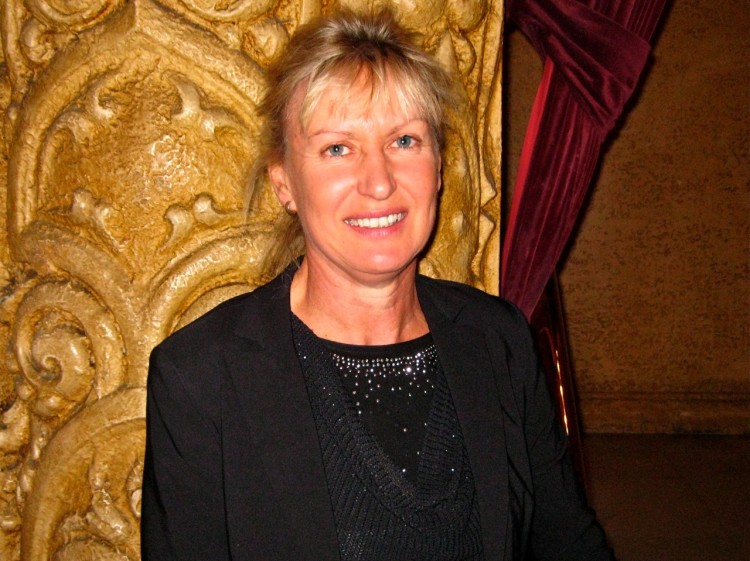 MELBOURNE, Australia—Shen Yun Performing Arts New York Company, the world's premier classical Chinese dance and music company, thrilled a packed Regent Theatre on Saturday evening, April 14.
Entertainer Janene Ammeraal was among the audience. Under the stage name "Janene Joy," she sings Broadway songs to the elderly.
Ms. Ammeraal said of Shen Yun: "It's very good. I'm enjoying the music, the costumes. The back scenery is fantastic. It's very enjoyable."
Based in New York, Shen Yun was established 2006 to revive China's 5,000-year-old divinely inspired culture portrayed through story-based dance choreographed to blend with hi-tech animated backdrops, and radiant handmade costumes that move with a dancer's synchronised movements.
"The choreography is very involved, the variety of the dance, the different acts. I didn't know too much about Chinese culture," Ms. Ammeraal said.
Shen Yun also features a full orchestral ensemble that combines ancient Chinese and classical Western instruments. A trio of vocalists and a solo musician are also included in the presentation.
Ms. Ammeraal loved the singers: "Beautiful voices. Very nice. The strength they have, the sound is amazing. The singers, as well as the orchestra is very good. Blends very well."
She said she would tell her friends that Shen Yun is "happy. It makes you feel good."
Reporting by Julia Huang and Raiatea Tahana-Reese.
Shen Yun Performing Arts, based in New York, tours the world on a mission to revive traditional Chinese culture. Shen Yun Performing Arts New York Company will perform at the Canberra Theatre on April 17 and 18.
For more information, visit ShenYunPerformingArts.org.