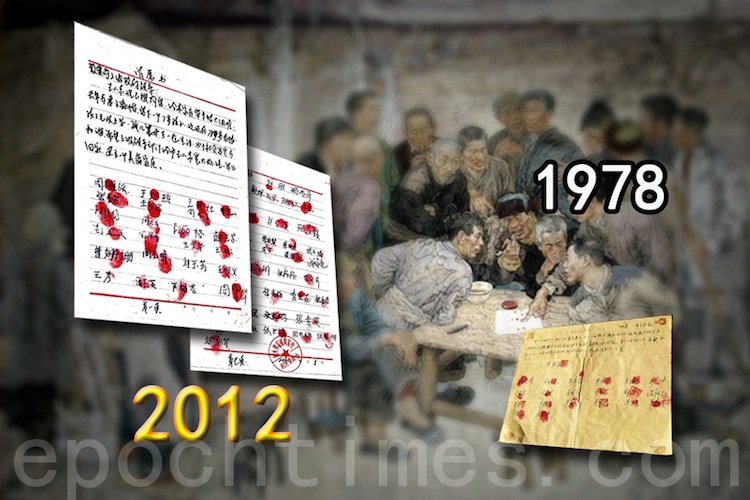 A softer handling of incidents related to Falun Gong in China in recent weeks show that the iron-clad strength of Chinese security chief Zhou Yongkang's police apparatus, along with his influence, is on the wane.
Since 1999, China's law enforcement authorities, which Zhou has led since 2007, have systematically persecuted Falun Gong practitioners—and anyone who dares to stand up for them. Recently, signs are showing that Chinese authorities are becoming softer in enforcing the persecution. At the same time, regular Chinese citizens are beginning in greater numbers to stand up in practitioners' defense.
Last week, a high-profile case against 300 villagers who dared to publicly support Falun Gong was rejected by the Procuratorate. Usually, the Chinese Communist Party (CCP) would find any pretext for prosecuting a case involving Falun Gong. This time the courts cited a "lack of evidence," and returned it to the local Public Security Bureau for further investigation.
Known as the "Brave 300," the villagers are said to have shocked the higher authorities by remaining firm in their support for well-liked teacher and Falun Gong practitioner Wang Xiaodong, despite daily harassment and intimidation from local police loyal to Zhou.
Zhou belongs to a group of political figures informally known as the bloody-hands faction, headed by former leader Jiang Zemin. The bloody-hands faction has used its power to carry out the brutal persecution against Falun Gong practitioners since 1999.
Zhou has been reported to be under investigation and his authority over the Political and Legal Affairs Committee, the Party organ that directs almost all law enforcement entities in China, has been handed over to a subordinate.
Another leading member of the faction, Bo Xilai, has been removed from all of his Party posts and is also under investigation.
Sixteen retired CCP officials from Zhaotong, Yunan Province, published an open letter to CCP leaders on May 9, calling for Zhou Yongkang's dismissal, and calling the persecution of Falun Gong an "unbearable stain" and "shame" for the party.
One by one, the elders were called in for questioning by local police. Despite the elderly officials having touched on such a sensitive political topic, the police were reported to be calm and civilized in their handling of the case and to have treated it as routine.
A sudden reversal in the media's stance towards qigong—slow motion exercises that move energy through the body—could only be possible with the permission of CCP officials. Falun Gong is the most widely known and practiced form of qigong in China.
Despite qigong being very popular in China, after the persecution of Falun Gong began in 1999, China's media avoided publishing articles that directly address qigong. But it has recently become acceptable to publicly discuss qigong in China again.
Perhaps most telling of Zhou's declining power is the speech he gave at a May 25 symposium on China's Code of Criminal Procedures. It has been widely circulated that Zhou was forced to publicly support human rights as a bow to CCP head Hu Jintao and Premier Wen Jiabao.
Speaking at the symposium, Zhou urged all levels of law enforcement to strengthen their support for human rights, and ultimately achieve the twin objectives of law enforcement and the protection of human rights. He also made a national television appearance promoting human rights. Zhou would not even pay lip service to human rights before now.
When Chongqing's former top cop, Wang Lijun, fled for his life to the U.S. Consulate in Chengdu on Feb. 6, he set in motion a political storm that has not subsided. The battle behind the scenes turns on what stance officials take toward the persecution of Falun Gong. The faction with bloody hands—the officials former CCP head Jiang Zemin promoted in order to carry out the persecution—is seeking to avoid accountability for their crimes and to continue the campaign. Other officials are refusing any longer to participate in the persecution. Events present a clear choice to the officials and citizens of China, as well as people around the world: either support or oppose the persecution of Falun Gong. History will record the choice each person makes.
Click www.ept.ms/ccp-crisis to read about the most recent developments in the ongoing crisis within the Chinese communist regime. In this special topic, we provide readers with the necessary context to understand the situation. Get the RSS feed. Get the new interactive Timeline of Events. Who are the Major Players?

Read the original Chinese article. 
The Epoch Times publishes in 35 countries and in 19 languages. Subscribe to our e-newsletter.