A Florida deputy and a corrections officer both died in a traffic crash as the deputy was trying to get supplies ahead of Hurricane Irma's landfall in the state.
The fatal crash took place at 6:30 a.m. between State Route 66 and Old Trueswald Road, WFLA reported.
Hardee County Deputy Sheriff Julie Bridges was identified as the officer who died. The corrections officer who died was identified as Sgt. Joseph J. Ossman.
Bridges was out to get supplies for an evacuation shelter. Ossman was on his way to at the Hardee Correctional Institute, the Florida Department of Corrections said, according to reports.
WFTV said they crashed into each other head-on.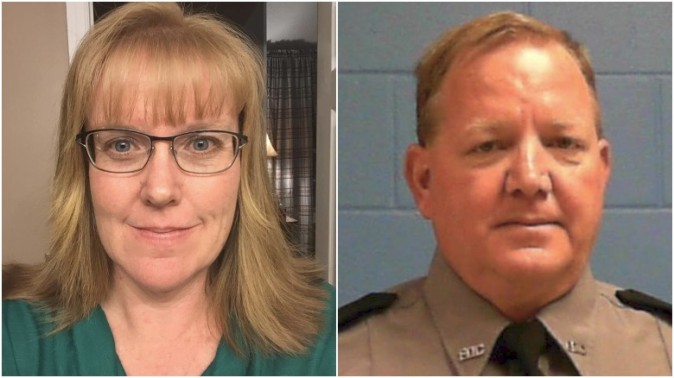 Bridges was driving in an unmarked police cruiser when the crash took place, BayNews9 reported.
"She worked the shelter all night and was going home to retrieve some more items and then go back to the shelter," Sheriff Arnold Lanier told the Herald-Advocate.
"We're all very saddened," Sheriff Arnold Lanier told WTSP-TV of her death.
It's unclear if Hurricane Irma had anything to do with the crash.
Bridges was a 13-year veteran with the Sheriff's Office.
"It is with a heavy heart that I must notify you of the untimely passing of Sergeant Joseph Ossman who was involved in a vehicle accident while reporting to work this morning," the Department of Corrections said in a statement, according to the Miami Herald. "Our Chaplain is on duty and will begin providing grievance counseling to our staff."
The Florida Highway Patrol is now investigating the crash.
"Our thoughts and prayers are with the Hardee County Sheriff's Department, the Florida Department of Corrections and their families," the Florida Highway Patrol said in a statement.
Florida Gov. Rick Scott issued a statement on their deaths.

Hurricane Irma made landfall at the Florida Keys at 9:10 a.m. ET on Sunday as a Category 4 storm, according to the National Hurricane Center. The storm is expected to hit Tampa Bay on Sunday afternoon or evening before moving north.