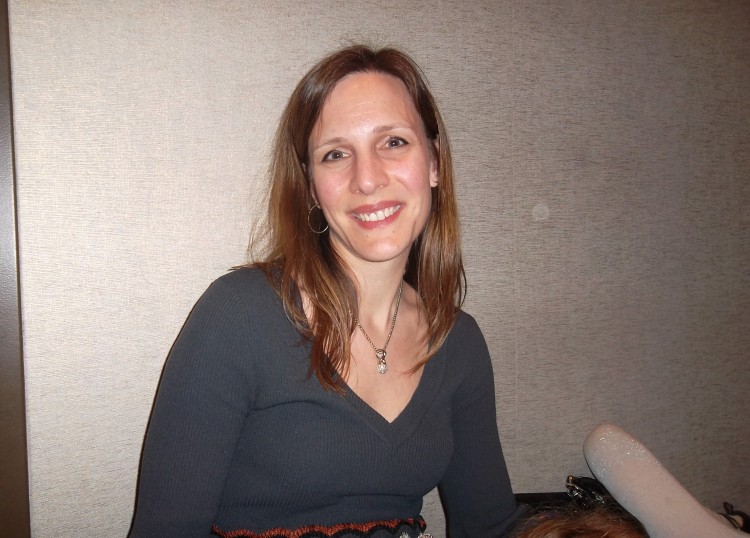 NEW YORK—Shen Yun Performing Arts often enchants audience members with its different mediums of expressing the 5,000 year-old traditional Chinese culture.
For Rebecca Bukai, co-owner of high-quality piano purveyor Allegro Pianos, it was the music of Shen Yun that connected most with her.
"The music's amazing," she said on Sunday afternoon after seeing Shen Yun at Lincoln Center's David H. Koch Theater. "Bringing Western and Chinese music together is beautiful, really beautiful."
Classical Chinese dance is at the heart of a Shen Yun performance. Yet the cultural renaissance is accentuated by Shen Yun's unique orchestra, which seamlessly blends classical instruments from both the West and China.
"A Western philharmonic orchestra plays the foundation, while traditional Chinese instruments lead the melodies," explains its website. "The sound produced is uniquely pleasing to the ear. The ensemble at once expresses both the grandeur of a Western orchestra and the distinct sensibilities of China's 5,000-year-old civilization."
"It makes all the difference in the world," said Mrs. Bukai. "Having a live orchestra for this is … very important. It's beautiful, absolutely."
Ancient Chinese instruments are included in the orchestra, such as the thousands-year-old pipa, or Chinese lute. Another one, the dizi, or Chinese flute, is one of the most popular instruments in traditional Chinese music, according to Shen Yun's website, which adds descriptive detail:
"The dizi is known for its expressive range as well as an inherent ethereal quality. When played in the middle and upper registers with a quick breath attack, the dizi gives the listener a lofty, sprightly feeling, as if floating. Played in its lower registers with a soft breath attack, however, it can bring one to peaceful and grounded retrospection. The dizi is also famous for its ability to imitate sounds of nature. It can reproduce the aural environment of a forest so accurately that natural landscapes often appear vividly in a listener's imagination."
In different dances the orchestra conveys emotions and messages that replace words in the performance. Ms. Bukai especially sensed this in Lotus Leaves, a dance that depicts lotus maidens dancing atop water with "unique full-circle fans sway like lily pads in the wind, evoking scenes of a flowering lotus garden in the summertime," explains Shen Yun's program book.
"I don't remember the names of the Chinese instruments, but certainly I think during that piece, it was really stunning—breathtaking actually—really beautiful."
Other components of the performance include award-winning vocalists, digitally-animated backdrops, and colorful, handmade costumes. The company's mission, according to its website, is to revive ancient Chinese culture after more than six decades of communist rule "all but demolished it."
Ms. Bukai found learning about Chinese history "very interesting," and appreciated the Masters of Ceremonies coming out between each dance and giving a little background about the upcoming piece.
And as Ms. Bukai left with her daughter, she described the performance as a whole.
"It's very colorful," she said. "It's powerful, it's moving, it's emotional."
Reporting by Alec Wang and Zachary Stieber.
Shen Yun Performing Arts, based in New York, has three touring companies that perform simultaneously around the world, with a mission to revive traditional Chinese culture. Upcoming performances in the United States include Chattanooga, Tennessee, on April 24, and Columbus, Ohio, on April 26 and April 27.
For more information, visit ShenYunPerformingArts.org.