Shen Yun Excellent, Says Prominent Specialist
April 27, 2014 12:59 am Last Updated: April 27, 2014 6:52 am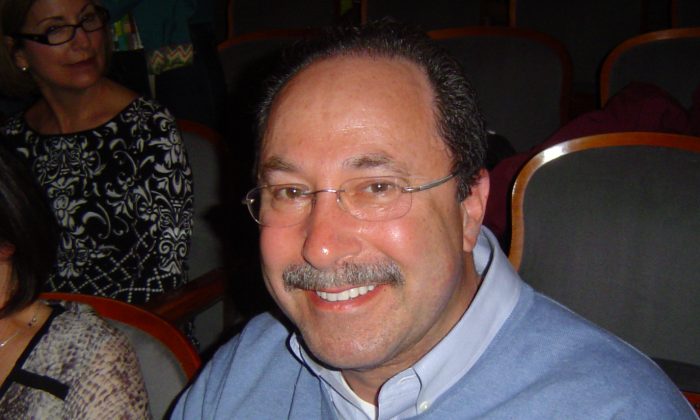 PHILADELPHIA—Dr. Mark Zaontz attended Shen Yun Performing Arts' Saturday performance at the Merriam Theater, April 26. 
Receiving his medical degree from the prestigious Georgetown University, Dr. Zaontz has been practicing medicine for over 35 years. He is a specialist in pediatric urology, and is a leading expert on urologic diseases. 
"It's excellent," said Dr. Zaontz, referring to the night's performance.
Established in 2006, New York-based Shen Yun is a non-profit organization dedicated to bringing 5,000 years of Chinese culture to life through the performing arts. Having reached millions of people across nearly 20 countries and 100 cities, Shen Yun is widely regarded as a global phenomenon.
"[Shen Yun's] colors are dynamic, the scenery is fantastic, the dancers are great," said Dr. Zaontz, "what's there not to like?"
According to the Shen Yun website, "A Shen Yun performance features the world's foremost classically trained dancers, a unique orchestra blending East and West, and dazzling animated backdrops—together creating one spectacular performance."
Dr. Zaontz particularly enjoyed the show's musical elements. 
"The music is outstanding," he said, "the singers are wonderful, it's a whole new experience for us."
As the website states, "The primary trait that distinguishes the singers of Shen Yun is their use of bel canto technique to sing Chinese text. This means that the singer must, while continuing to meet the challenges inherent in bel canto technique, retain proper Chinese pronunciation and diction. Today, these singers' ability to do this is unparalleled."
"I love this," said Dr. Zaontz added in praise of the show. 
Reporting by Frank Liang and Morgan Bradley
New York-based Shen Yun Performing Arts has four touring companies that perform simultaneously around the world. For more information, visit Shen Yun Performing Arts. 
The Epoch Times considers Shen Yun Performing Arts the significant cultural event of our time. We have proudly covered audience reactions since Shen Yun's inception in 2006