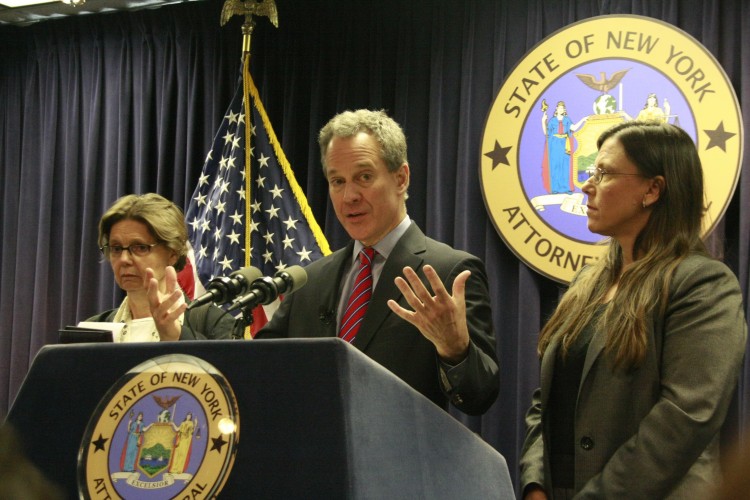 NEW YORK—More than 3,500 accounts of New York registered sex offenders have been removed from online video game platforms after Attorney General Eric T. Schneiderman led a sweep titled Operation: Game Over.
Microsoft, Apple, Disney, and Warner Brothers were among the companies that assisted the effort and agreed to remove accounts of registered sex offenders from their networks.
State law requires convicted sex offenders to register email addresses, screen names, and other Internet handles with the state. The state gives the information to some websites so they can remove them from their networks.
"We must ensure online video game systems do not become a digital playground for dangerous predators. That means doing everything possible to block sex offenders from using gaming networks as a vehicle to prey on underage victims," said Attorney General Schneiderman in a statement on Thursday.
In 2008, the Pew Research Center found 97 percent of teens from 12 to 17 play computer, Web, portable, or console games. Of those who play online, 27 percent of teens play games with people they first met online.
The sweep was undertaken after recent attempts by sexual predators to use online gaming networks to become friends with teenagers and young children around the country. In the sole case cited for New York, a 19-year-old, Richard Ketovic, in Monroe County earlier this month pled guilty to sexual abuse charges after spending three months becoming friends with a 12-year-old boy on the online video game system Xbox LIVE, then luring the boy to his house and sexually abusing him, according to the statement.
However, Ketovic was not a registered sex offender so he would not have fallen under the sweep. According to the American Psychological Association, 95 percent of those arrested for sex crimes in New York State have not previously been convicted of a sex offense, "casting doubt on the ability of laws that target repeat offenders to meaningfully reduce sexual offending."
There are more than 33,000 registered sex offenders statewide. They are classified at three different levels, low risk, medium risk, and high risk. Low risk offenders are required to register for a minimum of 20 years, while level 2 and 3 offenders are required to register for life.
The attorney general recommends taking precautions such keeping computers or game consoles in public areas of the house and helping children not provide identifying information to protect children from potential abuse.