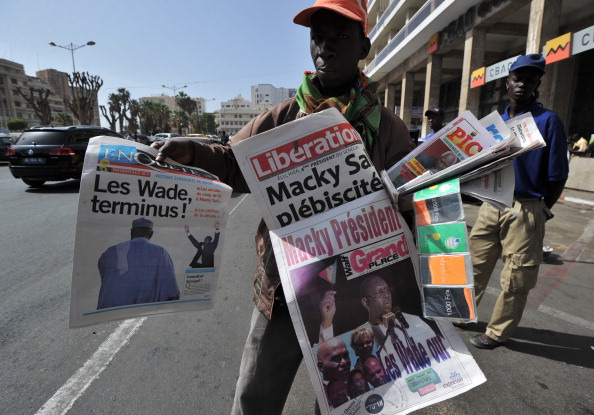 The leader of Senegalese opposition, Macky Sall, won Senegal's presidential elections against incumbent Abdoulaye Wade, according to election results released on Monday.
Sall's landslide victory was considered a success for Senegal as a whole as it tries to maintain one of the most stable democratic governments in Africa.
"The vote confirms … and reinforces the idea that Senegal is a mature democracy," Electoral Observation Mission of the Economic Community States of West Africa (ECOWAS) head Togolese Koffi Sama told the local Rewmi publication.
After the results were shown, Wade, who was seeking a controversial third term in office, conceded defeat, according to a statement from his office.
"After the second round of the 2012 presidential elections, the current results indicate that Mr. Macky Sall won the victory," Wade said. He called on his followers to stay unified but stressed the legitimacy of Sall's victory.
A spokesperson with Wade's office, Amadou Sall, confirmed with Reuters that the entire country had made it through the elections stronger than ever.
"This is a big moment for democracy and President Abdoulaye Wade has respected the voice of the people," Wade's spokesperson told the news agency.
There were a number of rumors of election rigging, while several large protests against Wade threatened to derail the vote.
Many voters had expressed their displeasure for Wade's attempt to run for another term, which went against the country's constitution before he amended it. They expressed sentiment that he played with the country's constitution to put him in office for another term.