Britain should drop "blunt" net migration targets after Brexit, and instead filter migrants by potential economic contribution, states a report by leading British business organisation, CBI.
The free movement of people from the EU across its borders is a central tenet of the trading bloc treaty (although the treaty still allows certain national controls of borders).
Free movement should be replaced after Brexit with a controlled immigration system for EU citizens and compulsory registration for EU citizens soon after arrival, recommends the CBI report, published on Aug. 9.
"We accept freedom of movement is over. We accept there needs to be an element of control," said Josh Hardie, CBI deputy director-general in a statement. "But we are absolutely clear that immigration delivers huge economic value to the UK, so it needs to be open."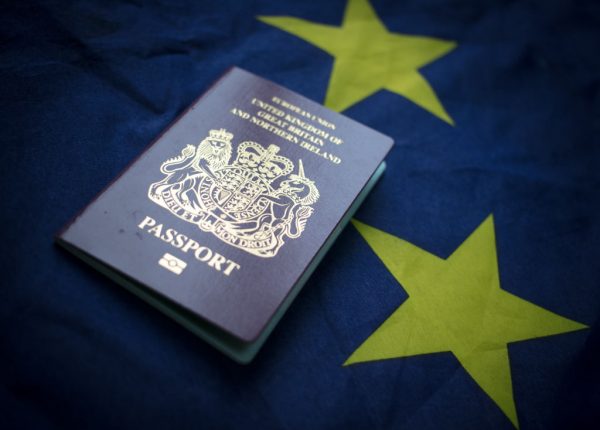 Compulsory registration of EU citizens who enter the UK—which has not been required until now—would be an important step toward establishing firmer control of immigration and raising public trust that the issue was in hand, the report said.
Migration should be put on the table in future trade negotiations with other nations as well as the EU said the CBI, meaning an overhaul of Britain's complex visa system for non-EU workers.
The government currently has a target of net migration of 100,00 a year. That should be scrapped in favour of a new system that filters migrants for their potential contribution, recommends the CBI report.
Openness and Control Are Not Opposites
But that doesn't simply mean allowing in the "brightest and best" said Hardie.
"Housebuilding needs architects for design, labourers to dig foundations, and electricians to help finish the job. In the food and drink sector, the supply chain starts with agriculture, then logistics, and ends with retail."
Greater control gained over immigration after Brexit should also not be conflated with the simplistic idea of closed borders said Hardie.
"Openness and control must not be presented as opposites," he said.
"Public attitudes toward migration and the impacts it has on communities are far more nuanced. Scrapping blunt targets, ensuring all who come to the UK contribute and using the immigration dividend to support public services will add to public confidence."
The report recommended investing more heavily in local services in areas where immigration had drained resources to the detriment of locals.
The government said it was considering a range of options to control its borders while continuing to attract and retain workers who benefit Britain.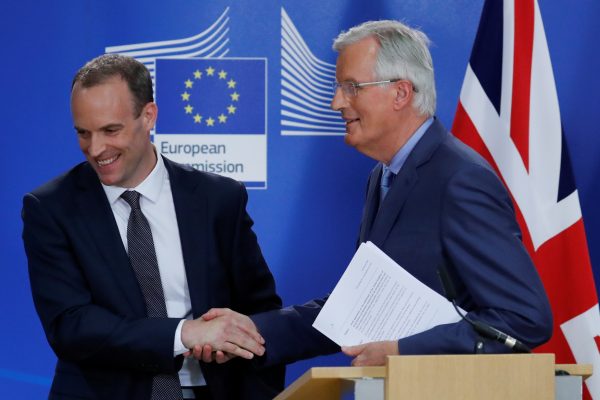 In response to the CBI report the Home Office said that it was committed to bringing net migration down to "tens of thousands".
The CBI said the world's fifth-biggest economy would still need migrants from the EU and beyond after it leaves the bloc in March.
Half of London's construction workers are not from Britain and more than one in four employees in banking and finance in the capital are non-UK citizens—17 percent from the EU and 11 percent from the rest of the world, it said.
"Many sectors are already facing shortages, from nurses to software engineers—so fast, sustainable, evidence-based action is needed," said the report.
Reuters contributed to this report.