Schizophrenic Sentenced for Quitting the CCP
June 2, 2006 12:00 am Last Updated: June 2, 2006 12:00 am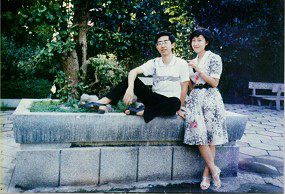 Recently, the Judicial Court of Luzhou City, Sichuan Province in China has sentenced four people to prison for acts such as downloading Falun Gong materials, posting resignation statements from the Chinese Communist Party (CCP) on The Epoch Times website and posting solemn declarations on the Falun Gong Clearwisdom.net. Among the sentenced, Liang Jinhui, who has been declared mentally ill and unfit to serve prison term by the Xinan Court of Sichuan Province, was sentenced to two and a half years.
Renowned Chinese lawyer Gao Zhisheng exclaimed, "It is absurd that resigning from the CCP is considered a crime. Both foreign and Chinese laws dictate that mentally ill patients have no criminal responsibility. Since the offense involves Falun Gong and quitting the CCP, the CCP deemed it necessary to embarrass itself again in the international legal community by creating such an absurdity."
Quitting the CCP is Considered a Crime
On May 10, 2006, the Judicial Court of Luzhou City in Naxi District of Sichuan Province sentenced Liang Jinhui, Jiang Jiyun, Hu Jingbin and He Shifang to prison terms ranging from one and a half to three and a half years. The group was sentenced for two reasons. First being having published their resignations statements from the CCP and its related organizations on The Epoch Times website between February and March 2005. The second reason is it that they downloaded and distributed Falun Gong books and other sensitive materials, such as 10 copies of The Nine Commentaries on the Communist Party, 15 copies of The Real Story of Jiang Zemin, and two copies of Collections of Resignations from the CCP. In addition, the group copied The Nine Commentaries and Falun Gong materials onto ten DVDs.
In a January 2006 discussion of this case, Gao Zhisheng said, "It is absurd that they should be found guilty for quitting the CCP and assisting others in publishing resignations. If the court decides to punish them under these circumstances, this will leave another black mark on the CCP's reign.
The Mentally Ill was Also Sentenced

Among those sentenced, Liang Jinhui has obtained support from U.S. and Hong Kong Congresspersons as well as attention from international media because this 37-year-old suffers from schizophrenia and is the elder brother of Liang Zhen, a reporter for New Tang Dynasty TV.
In July of 2005, Liang Jinhui was arrested by the CCP for keeping six copies of resignation statements in his computer and selling computers containing Falun Gong materials and MP3 files to Falun Gong practitioners from his family owned computer store. In prison, Liang's mental condition, which had previously stabilized, became agitated. During the past year, his sister Liang Zhen has traveled to Hong Kong, the United States, Taiwan, Malaysia, and other regions, trying to rescue him from jail.
On Liang's behalf, 16 U.S. Congresspersons have co-signed a letter to the CCP Premier Wen Jiabao, asking for his release. Numerous Hong Kong officials have also spoken up for Liang. Moreover, Xinan Court in Sichuan Province stated in their report that, "Liang has suffered from a mental illness for the past 11 years and has been hospitalized several times. According to the China Dysphrenia Classification and Diagnosis Standard, he is schizophrenic and is currently unfit to serve prison term." This testimony has been sent to the National Security, the Procuratorate as well as the Judicial Court. Despite these efforts, on May 10, 2006, the Judicial Court of Luzhou City still sentenced him to two and a half years in prison. A reliable source from the Judiciary community in Sichuan Province disclosed that, "Even a layman knows that patients like Liang Jinhui, who has been verified by the hospital as mentally ill, should not be sentenced. However, with pressure from higher officials, the Luzhou Court did not have the authority to pronounce him incapacitated. If the court were to release Liang, wouldn't they be slapping the CCP's face?" He also revealed that the judicial court functions under direct orders of the head of the CCP's secret agents—Luo Gan. Some judicial officials also tried to intimidate Liang Jinhui's father by publicly threatening him. The officials warned, "The more publicity and appeals you receive overseas, the more we will sentence will be!"
According to Gao Zhisheng, the idea of the Chinese Communist Party rewriting the history of the Judicial Court is ridiculous. Gao analyzed that, "The criminal laws directly influence criminal prosecution. Criminal Law number 18 clearly stated that crimes committed by a person who is mentally unstable cannot be counted against them and this is agreed internationally. Under this situation, there should be no sentences. Liang Jinghui's case is entirely different from what we've ever seen." Gao continued, saying that, "Yet, this derision of laws is an unfortunate reality. During the persecution of Falun Gong over the last seven years, the communist party has completely abandoned all laws. As a result, these "special cases" can only happen to a Falun Gong practitioner.
Family Members Call for International Support
After hearing the shocking news, Liang Jinghui's sister, Liang Zhen, called the Luzhou City court to find more information. She said, "I noticeably felt that they were avoiding the subject and disregarding the fact that my brother has a testament. This became very obvious when I mentioned that I've supplied the official mental disorder testament showing that my brother is unfit for penalty and asked them why they are still sentencing him."
Liang Zhen exclaimed, "What angered me even more is that my family has tried many times to bail my brother out before the trial, on account of his mental problems, but to no avail. The police station continuously lied to us by saying that my brother is being cared for, even though the testament clearly stated that he was driven to insanity after he was detained, and yet, they still refused to release him. We will continue to appeal until this case is justified!"
Liang Zhen believes that her brother's case has exposed the communist party's biggest fear, the resignation of its members. She said, "Because of [their fear], they've directed their persecution towards those who've resigned from the party, even those with mental problems. The CCP has stepped completely out of line and has lost all sense of reason. However, they have committed too many bad deeds, and quitting the CCP is now a mass movement. Of the 10 million people who have already quit the party, how many can they arrest?"
Liang Jinghui's family has handed in an appeal while his sister, Liang Zhen, once again call for the support of Amnesty International. "I wish that all of the world's compassionate people will step up and help us free my brother from jail. He committed no crimes and he should be with, and under the care of, those who love him. I'm also very thankful for the outside support that we have received, because without them, my brother could not have survived for this long."