Police in the U.K. are searching for a convicted killer with severe mental health problems who escaped a psychiatric hospital last week.
Peter Atkins, 66, who has schizophrenia, was being held at the Kneesworth House Hospital in Cambridgeshire before escaping on Thursday, Aug. 1 when he was let out by hospital staff to go to Tesco, a grocery and general store, and never returned, according to a press release by Cambridgeshire Constabulary.
Atkins was on his authorized "free time" when he went to the store and never came back.
Re-appeal for info to find Peter Atkins who failed to return to Kneesworth House Hospital on Thursday afternoon.

He suffers from paranoid schizophrenia and requires daily medication.

Please retweet to help us find him.

Read more here -> https://t.co/d1x7jN9mky pic.twitter.com/SAB01fhxey

— South Cambs Police (@SouthCambsCops) August 4, 2019
In a public appeal issued the following day, Cambridge police said Atkins's mental situation may deteriorate without taking his regular medication.
"Peter is on twice-daily medication for paranoid schizophrenia and may become aggressive or irritable without his treatment," said police, reported Birmingham Mail.
Authorities also warned the public that Atkins should not be approached "due to his unpredictable nature."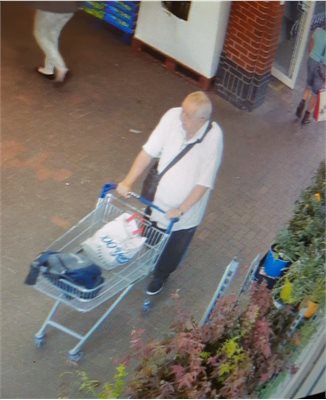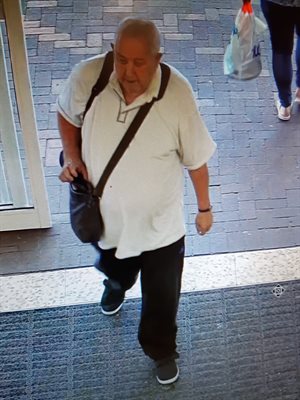 Atkins was convicted of manslaughter in 2001 and has been serving an indefinite hospital order ever since under the Mental Health Act. According to the BBC, reported that Atkins broke into his eight-month pregnant daughter's home in Cardiff, Wales, and stabbed her husband more than 20 times with a knife while he slept beside her in their bedroom.
Stephen Provoost, 32, died almost immediately.
"It didn't seem real to me. It was like a dream," Atkins told police at the time, reported the BBC.

The 2001 attack was called "mind-chilling" by the presiding Judge John Griffith Williams at Cardiff Crown Court, adding, "the memory of a sustained attack on your daughter's husband will haunt her for the rest of her life," reported The Sun.
"It is very important for anyone who believes they may have seen Peter to contact us as a matter of urgency," said Detective Inspector Dave Savill.
Police said Atkins may have taken a train and "could be anywhere in the country," and added that they have reason to believe he may head to South Wales.
Have you seen Peter Atkins? He was last seen at Kneesworth Hospital in Bassingbourn yesterday and concerns have been raised after he failed to return. He is believed to have travelled to the Royston Area. If you see him do not approach him & call 999 quoting inc 303 of 1 August pic.twitter.com/wHjwm37uwc

— South Cambs Police (@SouthCambsCops) August 2, 2019
"For Peter to not return from free time is out of character," said Savill.
Police described Atkins as a white, stocky man, with short grey hair.  He was last seen wearing black shoes, dark blue jeans, and a white or black t-shirt.