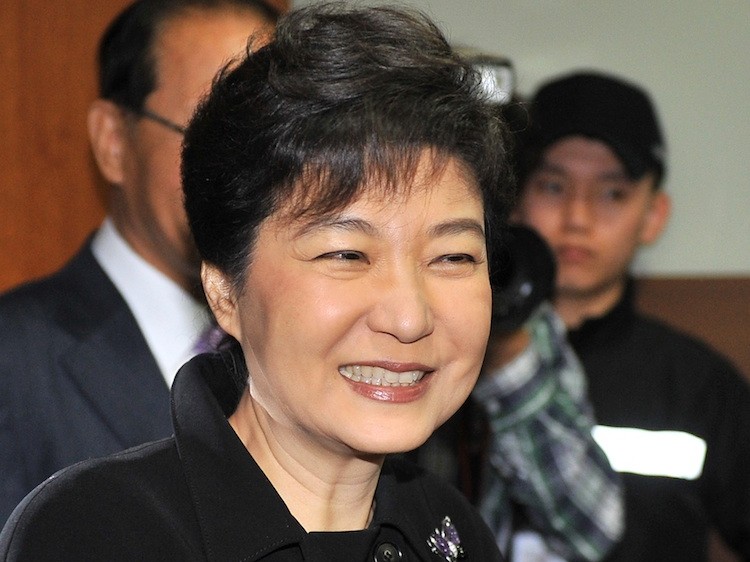 SEOUL—The ruling Saenuri Party (New Frontier Party) has claimed a surprise majority win in South Korea's National Assembly elections held on Wednesday.
The race was so tight right to the end, that even when polling stations closed at 6 p.m. on Wednesday, the winner could not be predicted. The fact that the conservative Saenuri Party won a majority came as a large surprise.
The Saenuri Party won 153 seats in the 300 seat National Assembly while the opposition Democratic United Party and its coalition partner, the United Progressive Party, won 140 seats combined.
Commentators have been saying that the result of the National Assembly vote will be indicative of the results of the Presidential election to be held on December 19. It's the first time in 20 years that the two elections have fallen on the same year.
Social welfare policies and the construction of a controversial new military base on Jeju Island were major issues during the campaign. 
With the decisive victory, Park Geun-Hye, the head of the Saenuri Party, will likely be a presidential candidate during the country's next election cycle and does not face much opposition, the Korea Herald points out.
"(We) will be sure to put into practice all the things we promised to the people," she said on Thursday, according to the publication. "(We) will start anew with the mindset that we will be remembered as sinners if we revert to the old ways of the past."
She added that the Saenuri Party has come up short in the past, but said, "I believe you gave us one last chance," according to Arirang television.