Sudan vs. South Sudan: An Endless Political Game
February 13, 2013 2:16 pm Last Updated: October 1, 2015 11:10 am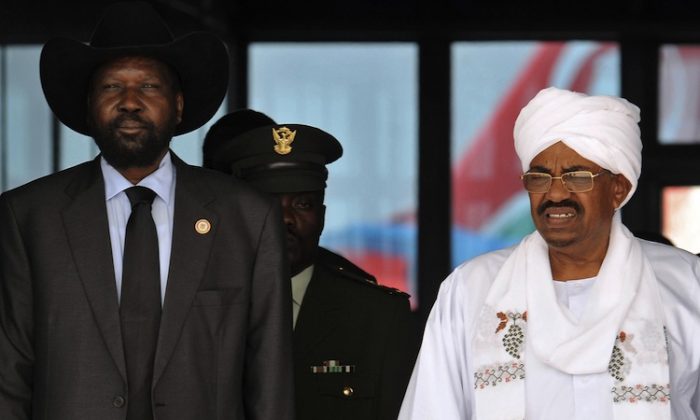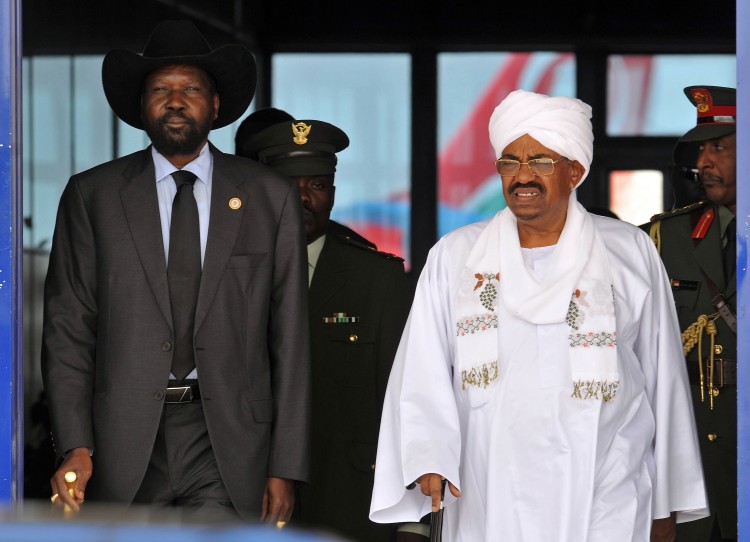 For more than a year and a half, since South Sudan seceded from Sudan, presidents Omar Hassan Ahmad al-Bashir and Salva Kiir Mayardit have failed to find common ground. 
Disagreements over dividing oil revenue, border demarcation, the fate of the disputed region of Abyei, and the ongoing fights in the states of Kordofan and Blue Nile, linger without any prospect of resolution. 
"The main problem is in Khartoum," said Nico Plooijer, manager of the Africa Program at IKV Pax Christi, a peacekeeping organization based in the Netherlands. President al-Bashir's regime in the Sudanese capital of Khartoum is delaying any steps toward resolution, hoping South Sudan will fall, explained Plooijer. "It is Khartoum that doesn't want to find any solution." 
Last September, during a summit under the auspices of the African Union High Level Implementation Panel (AUHIP) and the government of Ethiopia, in the Ethiopian capital Addis Ababa, the two neighboring countries signed nine agreements. The agreements concern oil and economic matters, and include mechanisms for peacefully settling disputes. 
However, since then, none of the agreements have been implemented. 
"They keep adding criteria and other things to the agreements that have already been agreed upon," said Plooijer. 
Plooijer, who travels regularly to Juba, the capital of South Sudan, says that by doing so, Khartoum is trying to make the south collapse. 
"They think that if they cannot ruin [South Sudan] directly, they can ruin it indirectly. They want to show that the Southerners cannot govern by themselves, that they would be best to connect to Khartoum again."
According to a peacekeeping expert, Khartoum wants the south to remain fragile, because if South Sudan collapses, it will no longer be a threat to the north's power. 
Khartoum is blocking oil flow in an attempt to weaken South Sudan. South Sudan has the oil, while Sudan has the pipelines.
Although blocking the oil hurts Sudan's economy as well as South Sudan's, Khartoum apparently has some reserves to keep it running, and hopes more damage will be done south of the border. 
"It might not be completely rational, you might say," said Plooijer. "They can make an agreement and can [keep] the oil flowing, but apparently they make a different calculation. Apparently [Khartoum has] some money to waste away in a way that they can still provide for the finances to flow through the security system. They run the country through the security, so as long as they can pay them, they can be afloat."
According to a Sudan Tribune article, the leadership of the National Congress Party (NCP) has decided not to implement the nine agreements because the party has deemed them "detrimental for their survival."
Some NCP leaders anticipate that the Juba government will fall within six months. South Sudan gets 75 percent of oil revenue, while Sudan gets 25 percent, reports the Sudan Tribune. Halting oil flow will thus have a greater impact on the south. 
Nonetheless, just over a year ago, Juba halted oil production after accusing Khartoum of theft. This despite the fact that oil represents nearly 100 percent of the South Sudanese national income. 
Personal grudges also seem to play a role in the stalemate between Khartoum and Juba. 
"It is an open secret that the two presidents have bad blood toward one another," said an author and member of the South Sudanese diaspora who wished to remain unnamed.
According to the source, there are three main reasons for the stalemate: Firstly, each side has governance issues and serious economic downturns at home and has to gain political capital from winning control over the areas where the border is disputed. 
Secondly, each side has spent massive resources forming alliances with groups that antagonize the opponent's government. Both parties are now finding it difficult to compromise on the contentious issues for fear of breaking the strategic bonds with key allies. 
Thirdly, the parties believe there are serious cracks in the regime of the other, which they hope to exploit to conquer the other side and possibly regain control of the whole "old," post-colonial Sudan.
"Al-Bashir believes South Sudan is behind the movement to overthrow his government," wrote the source. 
"In order to gain support of his subjects, he is drumming up pan-Arab sentiments, always insinuating that the Arab ethnic groups are targeted by the non-Arab movement. Such prejudice is heightening the existing animosity, jeopardizing any peace-building gestures." Large portions of al-Bashir's allies are Islamists. 
On the other hand, the south has shown willingness to implement the agreements with the north. According to Luka Biong Deng, South Sudanese and a fellow at Harvard Kennedy School, South Sudanese President Mayardit is willing to strike a deal. 
"He is not a very complicated politician; he is very simple and straightforward," said Deng in a telephone interview. 
"But, I think he has been disappointed many times by Khartoum, to the level that he has come to a conclusion that Bashir is insisting to topple him. And that itself will not provide any basis for any deal between the north and the south."
Analysts warn that if Sudan and South Sudan do not work for common economic interests, this will be a sure recipe for increasingly hostile relations. 
"If they don't eat from the same dish on the same table, then they are going to be enemies," said John Akec, vice chancellor of the University of Northern Bahr El Ghazal in South Sudan. 
Akec warns that if Khartoum does not implement the oil agreement, South Sudan will have no interest in maintaining good relations with the north and will dare to do anything. 
"If you have interest, then you will be afraid to do bad things, but if you don't have interest, you will dare to do whatever, even in daylight," added Akec. 
So far, however, what we see is a strategy of confrontation. Akec predicts that Sudan will try whatever it can to unsettle the government in Juba, and Juba is likely to react strongly. 
"If the cooperation agreement collapses, the next step will be conflict. That is the most likely scenario at the moment," Akec said. 
The only way forward for the south is not to depend on oil to be transported through the north, according to Akec—not to wait for the government in Khartoum to fall, and come up with a different strategy of becoming more self-sufficient. 
"You can't just wait. You cannot tie your economy on the expectation of the government of another country to fall," Akec said. "You have to get control of your own destiny. It us up to the Southerners to change their own country, it is not up to the north."
The Epoch Times publishes in 35 countries and in 21 languages. Subscribe to our e-newsletter.