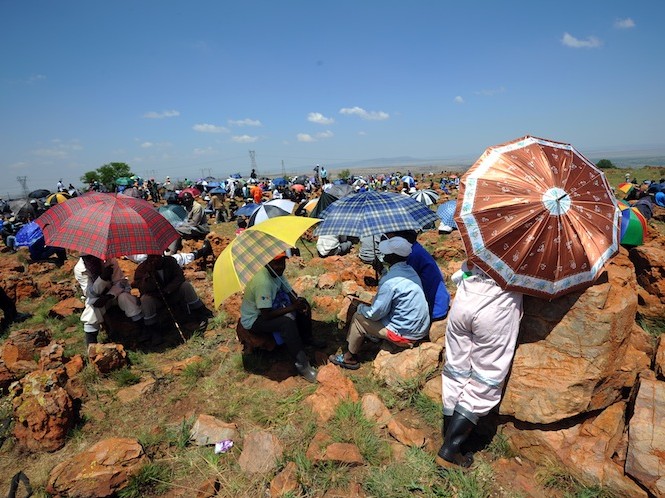 South African mine operator AngloGold Ashanti, the world's third-largest producer of gold, said it started firing some 12,000 striking workers.
In a statement on Wednesday, the company said that "the unprotected strike" in three mines near Johannesburg ended, but said that more than 12,000 remain on strike and risk being fired.
"This is despite the concerted attempts made to resolve the issue through the gold industry's collective bargaining framework which includes the Chamber of Mines and organized labor," the statement reads.
It continues: "The dismissal process has started, management remains in dialogue with employees."
The announcement comes a day after Gold Fields, another mine operator in the country, fired 8,100 striking workers at its Kloof Driefontein Complex after they did not come back to work on Tuesday, the company stated. Gold Fields, the world's fourth-largest gold producer in the world, said the miners lodged an appeal.
According to Independent Online's Business Report, at least 26,000 miners have been fired this year in the strikes.
South African Minister of Mineral Resources Susan Shabangu urged mine operators to reconsider firing workers who went on strike, reported Business Report. She said the firings send a bad message about South Africa's image.
Lesiba Seshoka, the National Union of Mineworkers, told the publication he is confident that the strikes are coming to an end soon.
"Some workers live outside the area of the mine, and they have no money since the strike [started]," he said.
The Epoch Times publishes in 35 countries and in 19 languages. Subscribe to our e-newsletter.