Ronda Rousey, Other Four Horsewoman to Appear at WWE SummerSlam?
May 29, 2014 5:19 pm Last Updated: July 18, 2015 5:14 pm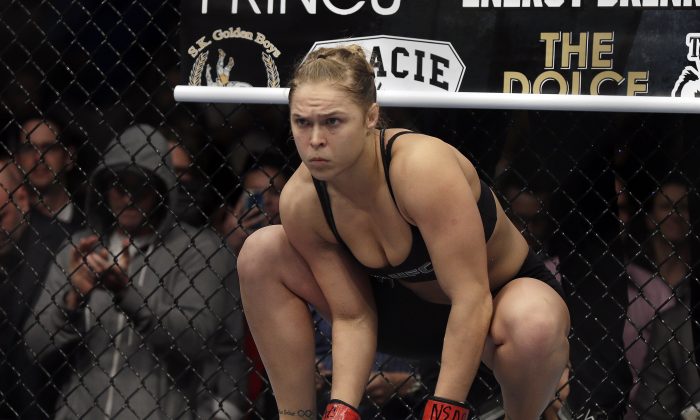 Rondy Rousey and the rest of The Four Horsewomen may be appearing at WWE Summerslam.
Rousey has never appeared in a WWE event.
The other horsewomen are: Shayna Baszler, Marina Shafir, and Jessamyn Duke. They're MMA (mixed martial arts) stars.
Wrestling Observer is reporting that the four may appear at SummerSlam, a pay-per-view that is scheduled for August 17 in Log Angeles.
There were no further details shared.