A Detroit man tried to rob two men at gunpoint, but one of the intended victims pulled out a gun and started shooting.
The incident was captured on a security camera, as reported by FOX2.
Sanchez Quinn, 29, attempted to rob two men at gunpoint near a supermarket on Sunday night, Oct. 8.
One of his victims, however, had a concealed carry permit.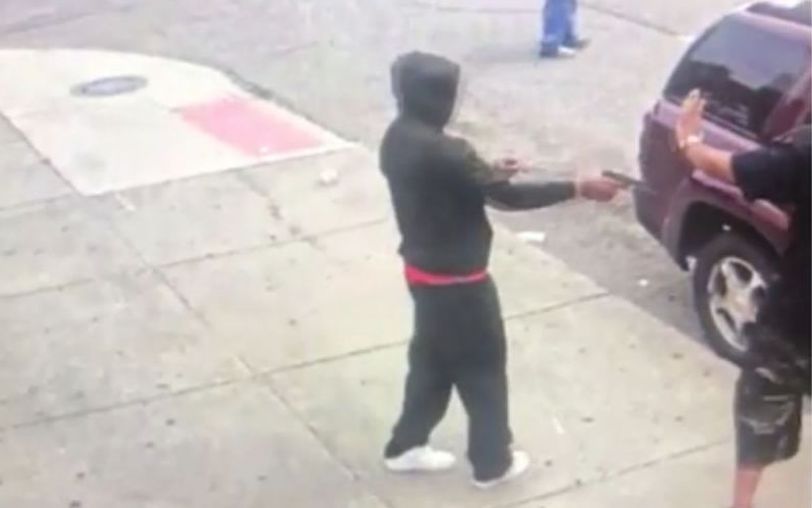 "I turned and looked and saw the other gentleman had a gun pointed at my face," the unidentified man told FOX2 in Detroit. "I was able to knock his hand down and the gunfire rang out."
The concealed carry-holding victim is seen in the video wearing a black and white T-shirt and shorts.
The third man, identified as the cousin of the victim, was shot in the incident. Quinn was also shot. Both men are expected to survive, FOX2 reported.
Quinn and another person were arrested.
In 2016, Detroit was named the most violent big city in the United States, experiencing more murders than Los Angeles, which is a much more populous city, the Detroit Free Press reported.
According to FBI statistics, 13,705 violent crimes such as rapes, murders, assaults, and robberies were reported in the city last year. That's a 15.7 percent increase in crime over the previous year.