Rio Upgrades Anti-Doping Lab in Preparation of World Cup, Olympics
March 13, 2013 12:52 am Last Updated: April 2, 2013 3:40 am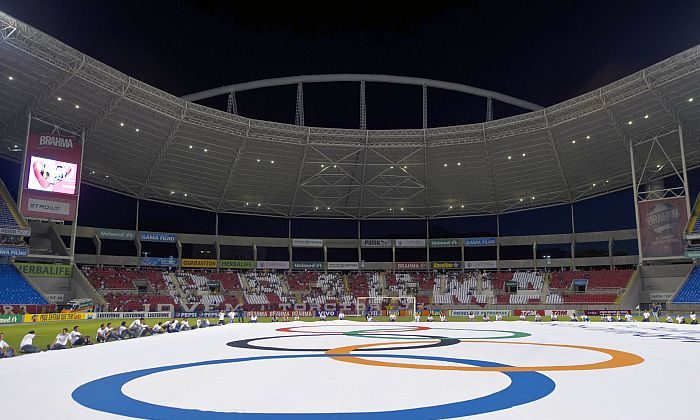 ITATIBA, Brazil—Construction is set to begin to revamp Brazil's only World Anti-Doping Agency (WADA) accredited laboratory in preparation for the upcoming 2014 FIFA World Cup and 2016 Summer Olympic Games hosted in Rio de Janeiro.
Brazil's ministry of sports is upgrading the Doping Control and Technology Development Support Laboratory, known as LABDOP/LADETEC in Brazil, as part of a commitment Rio de Janeiro made when making its bid to host the Olympic games. The lab, which is part of the Federal University of Rio de Janeiro (UFRJ), is the first WADA-recognized lab in Latin America.
"This is one of the largest and most important legacies of the Olympic Games and Rio 2016 Paralympics. As construction progresses, we also invested in new equipment and analytical laboratory for sustainability," explains Marcos Aurelio Klein, CEO of the Brazilian Doping Control Authority (known as ABCD in Brazil). The ABCD was also created as part of Rio's commitment to host the games.
"Construction is planned for 80 million, a portion of which has already been spent at the end of last year. The works are already underway," Klein says.
According to Francisco Radler de Aquino Neto, the general coordinator of LABDOP/LADETEC and a professor at the UFRJ, the lab has been in operation since 1989 and was accredited by the International Olympic Committee (IOC) in 2002. Neto says FIFA officials have contacted the lab in the past few weeks as well to use its services during the 2014 World Cup.
A Scare During Preparations
A recent false doping confirmation by the lab, which led lot its suspension by WADA, had authorities concerned that Rio might lose its chance to host the games.
Last year, Brazilian volleyball player Pedro Solberg tested positive for doping in the lab after conducting an isotope ratio mass spectrometry (IRMS) test. The test was repeated after Solberg's objection, but the results remained the same. Further tests were eventually done in a lab in Cologne, Germany, which found the athlete had not violated any anti-doping rules. According to Folha de São Paulo, Soldberg's family spent nearly US$70,000 to prove his innocence.
Following the incident WADA temporarily suspended LABDOP/LADETEC's accreditation but reinstated it in October after the lab addressed the agency's concerns. WADA conducted audits and compliance testing to ensure proper corrective actions had been implemented.
"The Brazilian authorities are aware of their responsibilities in organizing the Games and we understand that they are currently taking a number of initiatives to upgrade their doping controls," said an IOC representative by email.
"We are confident that both Brazil and Rio 2016 share our vision of a sports world free of doping and are pleased with recent developments, including WADA's decision to reinstate the lab after determining that all proper corrective actions had been implemented."
Klein says that doping control has evolved immensely, not just with technological advances but also in investigation methods.
"The successful use of doping to cheat in a major event like the Olympics is increasingly unlikely," Klein says.
The Epoch Times publishes in 35 countries and in 21 languages. Subscribe to our e-newsletter.