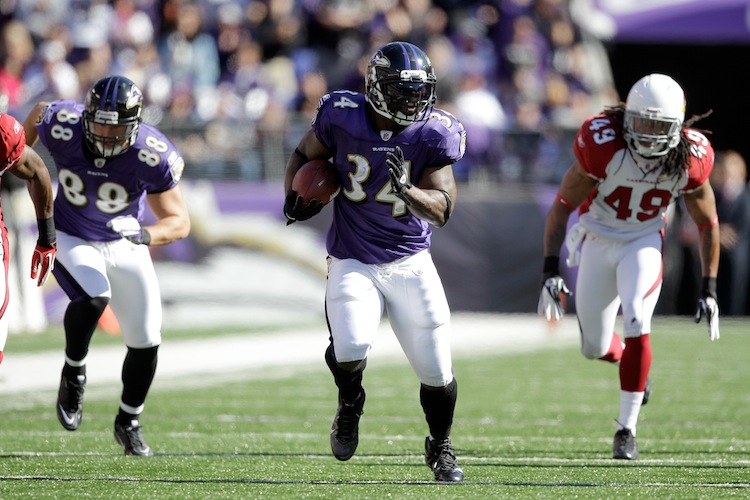 Baltimore running back Ricky Williams has informed team officials he's retiring, according to a report on the NFL's website, citing a league source.
Williams, 34, has spent the better part of 11 seasons in the NFL after being drafted fifth overall in the 1999 draft out of Texas. While at Texas Williams became college football's all-time leading rusher and won the Heisman Trophy.
Williams was also the center of one the NFL's biggest draft-day trades when the New Orleans Saints sent all six of their picks in the '99 draft as well as their first- and third-round picks in 2000 to Washington for Williams.
After three seasons in New Orleans Williams was traded to the Dolphins for first- and fourth-round picks as well another conditional pick that ended up being a first-rounder after Williams ran for a career-high 1,853 yards in 2002.
Williams finishes his career with 10,009 rushing yards—good for 26th all-time.