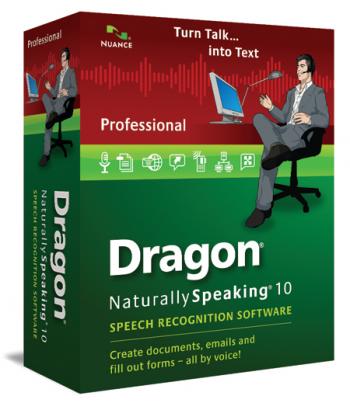 Not long ago, home video was limited to bulky VHS recorders. Yet in just the past few years, the technology has evolved to produce pocket-sized High Definition devices, with video capabilities built into phones and cameras.
As popular websites such as YouTube and Vimeo helped drive the demand for quality homemade video, the market for video editing software grew to meet it.
Among the mid-range video editing software available, Corel VideoStudio X3 is one of the few found at the top. It produces quality work, yet remains relatively easy to use.
The application is designed to be accessible to the average Joe—it resides in a pleasant place somewhere between simple programs like muvee Reveal 8, and industry juggernauts such as Adobe Premier CS5.
VideoStudio Pro X3 places tools in the hands of users to combine video clips, add soundtracks, and apply effects. It also comes with tools for exporting to all major video formats, DVD burning, and tools to upload directly to various websites. Yet it is also simple enough for an average user to make a fairly decent movie in under an hour.
Speed Enhancements
Corel has made a few essential changes to VideoStudio Pro, since X2 was released. With X3, the software company placed less emphasis on new features, and more emphasis on fine-tuning and productivity enhancements—making it nearly twice as fast as the previous release.
VideoStudio Pro was already one of the fastest midrange video editors on the market. This is now even more so, thanks to multithreading and multicore support, as well as better utilization of the computer's CPU and graphics processors. Given the growing video sizes and increasingly longer load times, this is a welcome addition.
The main competitor of VideoStudio Pro X3 is Adobe Premier Elements 8, which costs about $10 more and shares many of the same features. Although the two have their differences, there is not a large gap.
I found VideoStudio Pro X3 easier to use particularly when it comes to adjusting the length of audio tracks, since certain audio files within X3 will adjust its beginning and end according to the length of the video clips. It also comes with the new Corel Video Studio Express 2010—a simplified video editor for beginners, or for those in a hurry.
However, Premier Elements 8 has a bit more when it comes to features—including image motion tracking, the ability to add speech bubbles, and filters that detect the quality of videos.
Corel has a great reputation for including extra content and third-party applications or resources with their software, and VideoStudio Pro X3 is no exception to this tradition.
Built into the application are more than $500 worth of professional video templates from RevoStock, a NewBlue FX Pack which includes 3-D effects, and DV-to-DVD Wizard.
The application also includes Corel DVD Factory Pro 2010, which can burn, rip, and copy videos. Plus, it allows users to create Blu-ray videos, export movies to mobile devices, and burn audio CDs.

A Simple Workflow
The workspace of VideoStudio Pro X3 is pretty straightforward. There is a preview screen, a content menu, and a timeline. Adding video clips, audio files, photos, and effects is as simple as dragging and dropping items from the content menu and onto the timeline.
The interface is similar to what a user would find in any midrange or professional video editing application. When a file is added to the timeline, it is shown as a colored bar with its size corresponding to its time length. Anything placed in the same vertical position on the timeline will overlap—which can be used for adding a soundtrack to a video. Anything placed after a file will be shown after in the final video.
Effects can be added to videos by dragging a particular effect from the content menu, and onto the desired clips in the timeline. There are around 39 different clips included with the application. Among them are options to make a video appear as if it were being drawn as the video plays out, or others to add a classic film look.
There is also the Painting Creator tool which lets users draw or paint over videos. It's an interesting feature that can turn the drawing into either an animation or an overlay. A user could, for example, draw lines on a map to illustrate where they went during a vacation. In the final video, the lines would be shown drawing themselves over the map, making for an engaging visual effect.
In a Nutshell
All in all, VideoStudio Pro X3 is a solid application that does its job well. The application is fast, gave me no problems, and allows users to create some fairly good work. However, remember that it is not designed for video editing professionals, but rather for video enthusiasts who enjoy making their own videos and want to add an extra dash.
Corel VideoStudio Pro X3 and Adobe Premier Elements 8 are two of the main video editing applications that are affordable, relatively uncomplicated, yet powerful enough to make some great movies. The choice between the two is arguable. Essentially, Premier Elements 8 has a few more features, while VideoStudio Pro X3 is a bit easier to use.
For users wondering whether it is worthwhile to update from X2 or earlier versions of VideoStudio Pro, the most important updates should be the performance upgrades—they should save a lot of time when exporting videos. It also includes options to export to the latest video formats.
[etDetailsBox Price of Corel VideoStudio X3]
Full: $69.99
Upgrade: $59.99
[/etDetailsBox]
Website: www.corel.com