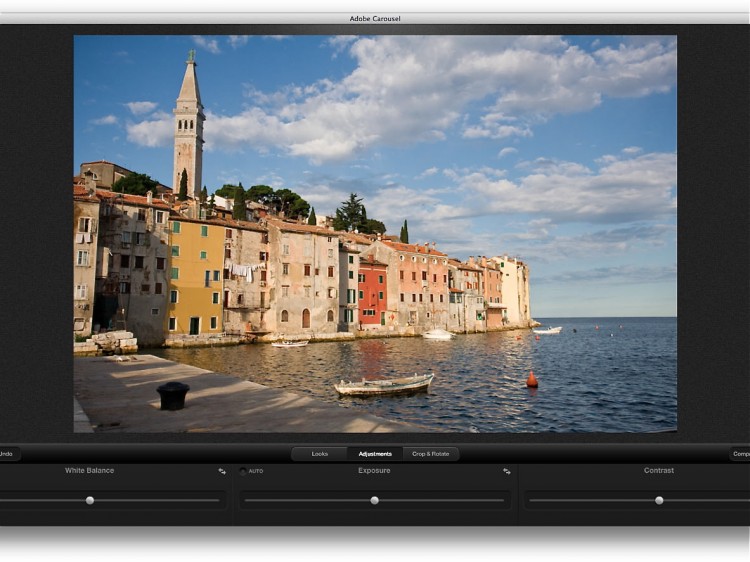 Revel is Adobe's answer to all who have waited on friends or family members to pass them photos from a recent trip or get-together. As many know too well, if they ever come through, it's often weeks later.
Revel is a cloud-based application that lets users upload photos from their devices and then syncs the images across all other devices connected to the library. It comes complete with editing features worthy of the Adobe brand, with pre-set filters to create film effects, as well as some of the more powerful editing tools you'd find in full-fledged photo editing software.
There are a few pain points in sending photos to a whole list of friends and family, which Revel (formerly known as Carousel) aims to resolve.
The first is that it is difficult to get all the images from a road trip or get-together into one place. Different people may have different images. Some images may be on phones, others on regular cameras.
Revel gives users what it calls "carousels," which work as group image libraries. They can then send invites to friends or family to one of their image carousels, and that friend or family member can then upload, edit, and download images with it. In other words, it lets users share image libraries with people who do not have subscriptions to Revel.
The second point is in an age when the average user has photographs on their phone, tablet, notebook, and desktop computer, getting all the images in one place can be hassle.
Revel works across different platforms and uses the same tools and interface for each. Currently it's only on Apple products—Mac OS, iPad, iPhone—but the Revel website says Adobe is developing a version for Windows and Android, with a release date in the "near future."

Uploading images to Revel is simple. The user just needs to tell it what image folder to upload. It's also fast. I tested it out, uploading 216 photos around 1.8 mb each, and it took close to 4 minutes to upload all of them.
I also checked on an iPad how fast it would pick up the new images, and it was almost instant.
Now, Adobe ran into a hurdle with its Apple-only release of Revel, since Apple released an image syncing feature for its devices around the same—Photo Sync.
There is a major different between the two applications, however, which ties into the next key paint point Revel is meant to solve: Revel has very good photo editing features.
The photo editing tools in Revel are powerful. They remind me a bit of Lightroom 3, although there aren't quite as many options—a point Adobe made to keep it accessible to users unfamiliar with photo editing.
Adobe set up a chain structure for the tools to keep Revel simple. Users who don't want to delve into advanced photo editing can just choose one of the editing filters, which will automatically apply different effects and edits to their images.
Those who want to go a bit deeper can use one of three sliding bars that are large enough to not feel clumsy on an iPhone, but small enough to not get in the way of the images.
Under the main editing screen there are three options: "Looks" to select specific image effects, "Adjustments" to adjust lighting, and "Crop & Rotate" to, well, crop and rotate. But the editing tools go deeper than this for those who want more in-depth control over the edits. Each of the sliding bars breaks down into another set of sliding bars.
All edits are non-destructive, so the original images will not be affected by any changes made by different users. You can always revert back to the original image if you decide the adjustments don't work.
The interface is very simple. This was one of the key points Adobe focused on with Revel. There are very few buttons and tools, and these take little time to learn.
As with all things hip, Revel can also export images directly to Facebook, Twitter, and Tumblr. Users can also email images through it.
Revel's use of subscriptions for access is a bit of a bother, but there's little concern of losing images if the subscription runs out, since it does not delete images stored locally on different devices. It's also a bit of a pain for users with Android devices or PCs, since Revel still hasn't made it to their platforms.
Overall though, Revel is a great tool to have on hand. Its photo editing tools are powerful but simple, its interface is free from clutter to make the images stand out, and it is great as a central place for images.