Rescuers frantically worked to dig a young girl out from under the rubble of a partially collapsed school on Wednesday, a small glimmer of hope amid devastation from a major earthquake that killed at least 225 people across central Mexico.
Television network Televisa broadcast the dramatic rescue attempt live after crews at the school in southern Mexico City reported finding the girl, seeing her move her hand and threading a hose through debris to get her water.
The identity of the girl was not immediately known. The effort to rescue her is part of a search for dozens of victims feared buried beneath the Enrique Rebasmen school, where local officials reported 21 children and 4 adults dead after Tuesday's quake. The school is one of hundreds of buildings destroyed by the country's deadliest earthquake in a generation.
The magnitude 7.1 quake, which killed at least 94 people in the capital alone, struck 32 years to the day after a 1985 earthquake that killed thousands. Mexico is also still reeling from a powerful tremor that killed nearly 100 people in the south of the country less than two weeks ago.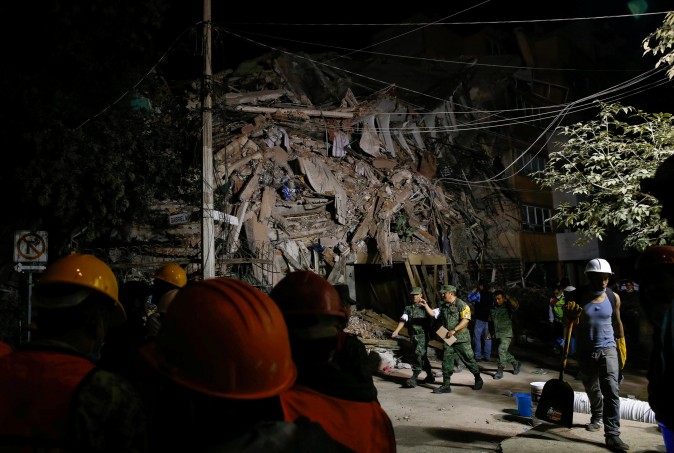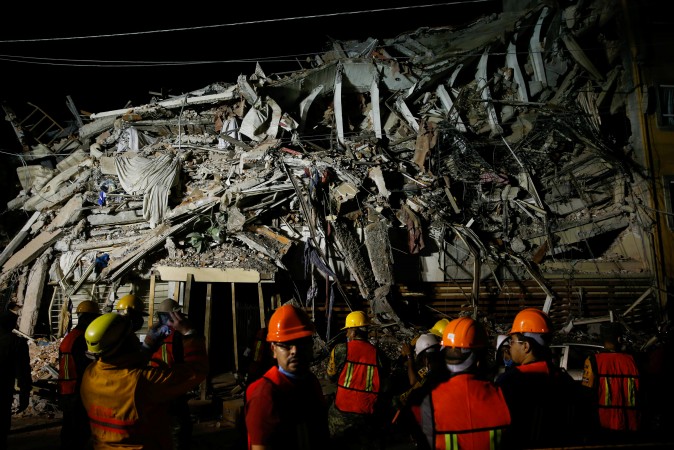 As rescue efforts continued at the school, a facility for children aged 3 to 14, emergency crews, volunteers and bystanders toiled elsewhere using dogs, cameras and heat-seeking equipment to detect survivors.
Reinforcements also began to arrive from countries including Panama, Israel and Chile, local media reported.
Hundreds of neighbors and emergency workers spent the night pulling rubble from the ruins of the school with their bare hands under the glare of floodlights. Three survivors were found at around midnight as volunteer rescue teams known as "moles" crawled deep under the rubble.

By Wednesday morning, the workers said a teacher and two students had sent text messages from within the rubble. Parents clung to hope that their children were alive.
"They keep pulling kids out, but we know nothing of my daughter," said 32-year-old Adriana D'Fargo, her eyes red, who had been waiting for hours for news of her seven-year-old.
Overnight, volunteers with bullhorns shouted the names of rescued kids so that tense family members could be reunited with them.