Comedian Kevin Hart will reportedly undergo a lengthy physical therapy routine after undergoing back surgery over the weekend following a car crash in Southern California.
Even though his wife, Eniko Parrish, said he is "going to be just fine," his physical rehabilitation will take several weeks, TMZ reported.  He underwent back surgery over the weekend.
A source told the news outlet that he will be released from the hospital at the end of the weekend but will have to return to the hospital for physical therapy appointments as well as follow-up doctors' appointments.
Parrish told E! News on Sept. 2 that "he's good. Everybody's good."
"He's good," she also said outside Northridge Hospital Medical Center, TMZ also reported. "Everybody's good, thank god."
Meanwhile, the 911 call was obtained by TMZ. A woman is heard saying that he is "not coherent at all" and hadn't received any medical treatment at that point.
They also said that "he can't move" and had injured something in his back.
Another witness called 911, saying that people were stuck and first responders would need to get them out of the vehicle.
The caller stated everyone was conscious, but they are "scared because they're stuck in there." He noted, "The roof is crushed, the car is pretty totaled."
Officials told TMZ that the driver of the vehicle, identified by the Los Angeles Times and in other media reports as friend Jared Black, was pinned under his seat next to the roof. A female passenger was also pinned, but she reportedly didn't suffer any injuries.
The LA Times identified the female passenger as a 31-year-old woman from Woodland Hills, California.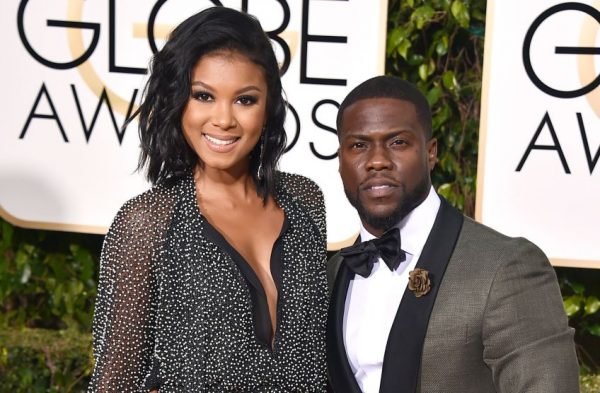 Reports said that Hart wasn't driving. Police officials said there is no indication that alcohol or drugs were involved, according to ABC7.
The California Highway Patrol confirmed Hart sustained injuries in the 12:45 a.m. crash, reported ABC7. It took place around Mulholland Highway and Cold Canyon Road.
"Two of the three occupants were trapped inside," the CHP added to the LA Times. "The remaining occupant and the owner of the vehicle, Kevin Hart, left the scene to his nearby residence to get medical attention."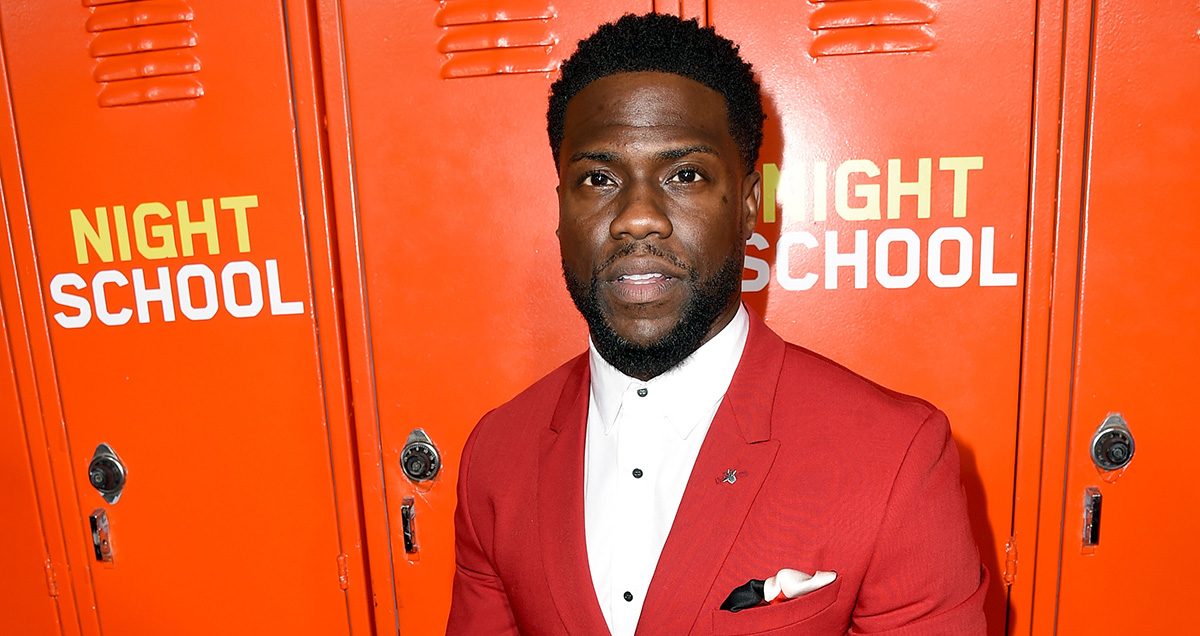 A spokesman for the California Highway Patrol told Yahoo that officials are looking at whether excessive speed factored into the crash.
"It's something we look at with pretty much every collision, so it's not really unique to this collision," CHP officer Weston Haver said. "A lot of time speed is a factor… but that is something the investigating officer is looking into."
Some celebrities wished him well on social media following the incident.
His "Jumanji" co-star, Dwayne Johnson, wrote: "Stop messing with my emotions brother @kevinhart4real. We have a lot more laughing to do together. Love you man. Stay strong."