Freed After 38 Years in Prison
Defense was faulty, says judge
April 14, 2013 10:56 am Last Updated: April 14, 2013 11:39 am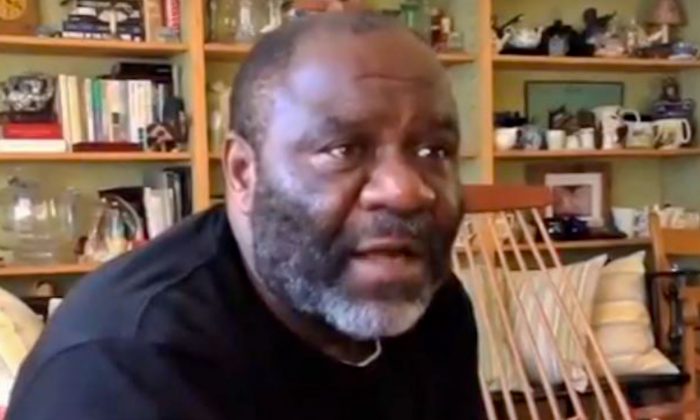 Freed after 38 years: David Bryant of the Bronx, New York, was released from prison when a judge ruled his attorney provided a poor defense against murder charges in 1975.
David Bryant was 18 years old when he was convicted of the rape and murder of 8-year-old Karen Smith in 1975. His court-appointed lawyer provided a poor defense, not questioning DNA evidence from the crime scene, ruled a Bronx judge on April 11.
DNA analysis of semen found at the crime scene shows Bryant's blood type did not match, according to The New York Post.
Bryant told the Post: "I just wanna go to church and get on my knees and pray for my mother and father because they never believed me … I wish they were alive today so that I could tell them that I didn't do it."
Bryant was helped in his appeals by Centurion Ministries, a non-profit organization dedicated to helping restore the freedom of wrongly convicted prisoners.
On October 24, 2012, Cathy Watkins walked out of prison after 18 years with the help of Centurion Ministries. The 44-year-old, also from the Bronx, was convicted along with three others of robbing and murdering a cab driver.
The Manhattan U.S. Attorney's Office garnered confessional evidence, proving two former members of a local gang were instead responsible.
"I'm free now and I'm happy. I feel like I got a new sense of life," she told the New York Times.
David Ranta, 58, was released from prison on March 21 after serving 23 years for murdering a rabbi in Williamsburg, Brooklyn. A judge found that detectives working on the case had coached witnesses, according to the Gothamist.
Ranta suffered a heart attack two days after his release, but recovered.
He had told the New York Times weeks before his release: "I really don't know what I'll do if I get out … It's like a whole new life."