Saying goodbye is certainly never an easy thing, especially to people whom you've worked with for over a decade. In December 2018, Kathie Lee Gifford announced she would be leaving the fourth hour of Today show—Today with Kathie Lee and Hoda—after hosting it for 11 years.
"I thought I'd stay a year and here it is, 11 years later," Gifford told PEOPLE.
"The work that I want to do isn't here anymore," she added. "I am an artist, I'm an actress, I'm a writer, I'm a songwriter, a director now. That's the stuff that feeds my soul and I know that I'm running out of time to do those things."
The final outfit picture ❤️ Thank You Jimmy for standing by my side all of these years! Wearing @AdriannaPapell for one last #TrydayFriday pic.twitter.com/qNgwgKMDuJ

— Kathie Lee Gifford (@KathieLGifford) April 5, 2019
On April 5, Gifford, donning a red jumpsuit, bid farewell to co-host Hoda Kotb, the rest of the crew, and her beloved audience during her last day on Today with Kathie Lee and Hoda.
The farewell saw a handful of celebrities including Barry Manilow, John Cena, Dean Cain, Ryan Eggold, and Flo Rida in attendance. Flo Rida also took to stage to perform his hit "My House" and switched it with "Kathie Lee's house" in lyrics.
The longtime anchor ended her final broadcast with loads of laughs, tears, wine, and a surprise giveaway to everyone in the audience. She was surprised one after another by tributes from her children and Regis Philbin—her longtime friend and former TV co-host.
"We couldn't have a goodbye celebration without hearing from a very special person, so let's take a look," Kotb told the audience.
In a pre-recorded tribute video, Regis Philbin said his 15 years on air with Gifford on Live! with Regis and Kathie Lee was the "best part" of his life.
"Kathie Lee, you want to know the best part of my life, my TV life, was in the 15 years I spent with you, from 1985 to 2000," he said. "We stayed friends throughout the entire game and it was a lot of fun."
Philbin then wished Gifford all the best for her future endeavors.
"Where you are right now, I know you're going to be moving on to a great new career, making movies. And since I've seen the first one, I know you're going to be a great success—I really mean it," Philbin further added.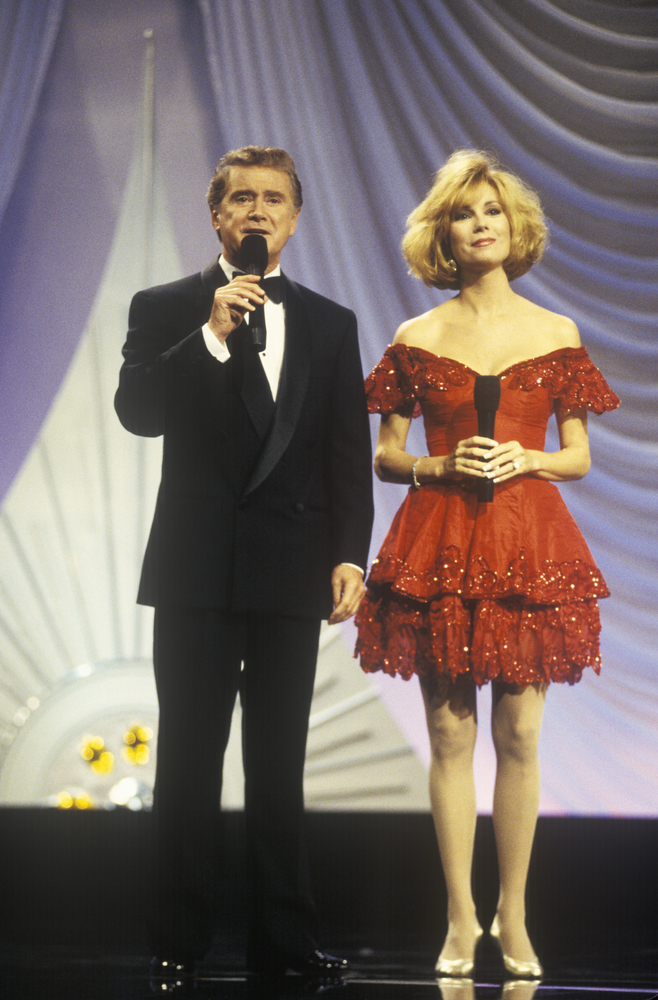 Philbin's last message to Gifford was particularly moving.
The 87-year-old confessed: "I want you to know how I will always remember the great times that we had working together and how you are as a person: just great."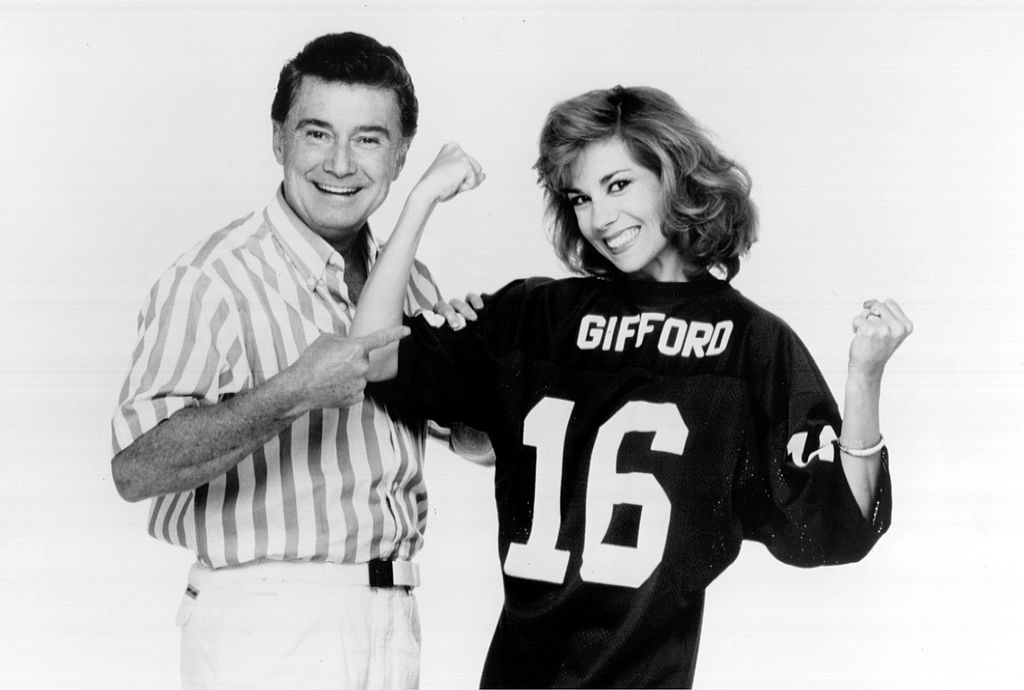 Needless to say, Philbin's heartfelt message left Gifford in tears. Touched, she was seen mouthing the words: "I love you, Reg" on the show.
"He called me yesterday. He and [his wife] Joy called me yesterday and we had a lovely talk. He's coming back to Greenwich for the summer, so we'll be seeing him," Gifford went on to say.
Gifford and Philbin are truly the best of friends!
The 65-year-old host, songwriter, director, and author was also showered with love by her children, Cody, 29, and Cassidy, 25, in an emotional tribute video.
"To you, mom is a TV legend. To us, she's a legendary mom," Gifford's son, Cody, said.
"The best qualities that my mom has, the ones that I've looked up to in my life—her heart, her kindness—is something that she leads with," Gifford's daughter, Cassidy, said. "She is one of the kindest people on the planet."
We saved the very best surprise for last!

Cody and Cassidy, @kathielgifford's children, had a few sweet words to say about their mom #CheersToKLG pic.twitter.com/DGOPEhoJss

— TODAY with Hoda & Jenna (@HodaAndJenna) April 5, 2019
Guess what Gifford's final words to the crew and viewers were?
Gifford gathered the entire staff on stage for a final toast. She held up her glass of champagne and toasted the camera at her farewell with a Bible verse.
"Jeremiah 29 says, 'I know the plans I have you declares the Lord, plans to prosper you and not to harm you, plans to give you a future and hope,'" Gifford read aloud. "That's not just true for me you guys, that's true for everybody watching. Trust him, let him love you, like I love all of you."
Following her departure from Today, Gifford is moving to Nashville, where she will spend her time producing Christian music and films. Jenna Bush Hager—daughter of the 43rd United States president George W. Bush—will take over her role and join Kotb on the show.
You'll be missed, Kathie Lee Gifford!
Watch the video:
We couldn't have a farewell celebration for @kathielgifford without hearing from @regis! #CheersToKLG pic.twitter.com/ZVtTRy3Lp1

— TODAY with Hoda & Jenna (@HodaAndJenna) April 5, 2019