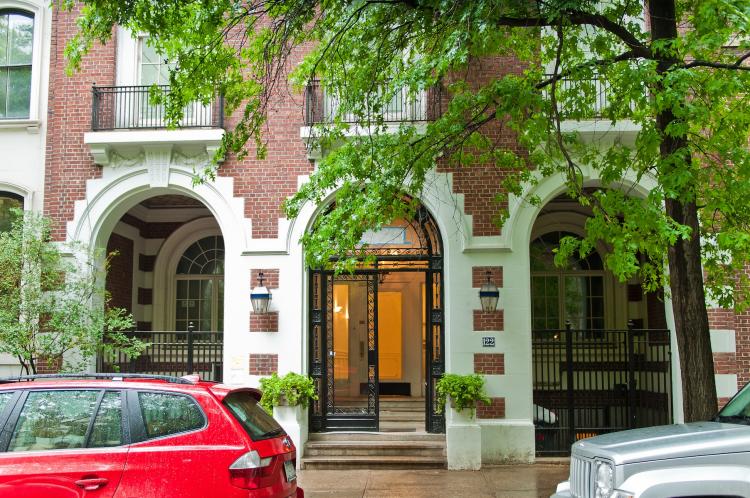 Fifty-two sales were recorded in New York City over the last seven days, slightly up from the previous week, according to real estate site SteetEasy.
The sale of the week was an entire building on a prime spot on the Upper East Side. Sold for $17.25 million this 13,734-square-foot building was signed off on May 10. Located at 122 E. 78th St., the building has 14 units on five floors, coming out at $1,256 per square foot. The sellers made a few extra pennies on this building, buying it in 2008 for $13.2 million. The owners before that had bought it in 2006 for $8 million.
Very close by was the biggest residential sale of the week—a co-op at 910 Park Ave. For $8.25 million the new owner of this place will get four bedrooms and four and a half bathrooms in a white glove building and only one other apartment on the same floor. It's a short distance from many of the finest art and culture establishments in the city, and a short hop to Central Park.
The least expensive residential property that wasn't a $10 house shuffle was a two-family house in Fresh Meadows, Queens, that sold for $100,000. That's a price per square foot of $79.
Sales by Broughs
Manhattan had 21 recorded sales last week. The highest priced residential sale went to 910 Park Ave. on the upper East Side for $8,250,000, as mentioned above.
Hovering near the $1.5 million mark were three sales—condos in Clinton and the Upper West Side both selling for $1.6 million. The Clinton condo is 168 square feet larger at 1,033 square feet. A co-op on the Upper East Side sold for $1,440,000. This three bedroom, three bathroom place gives the buyer a spacious 1,325 square feet at 144 E. 84th St.
The cheapest Manhattan dwelling this week was a condo at 610 Cathedral Parkway, selling for $240,000. Seems like a steal when another similar unit sold for more than $1 million in February.
Queens blasted past Brooklyn for number of sales this week with 16 recorded sales. Houses and co-ops made up all sales. The most expensive by a long shot was a three-family house in Astoria that sold for $960,000. Apart from this sale, nothing reached beyond the $400,000 price point.
Brooklyn faltered this week, only recording seven sales; down from 13 the previous week. A co-op at 420 12th St., Park Slope, took out top spot, selling for $825,000. Two others in this building, Ansonia Court, are currently in contract and one more is up for grabs on the listings.
A few houses sold in Brooklyn: one two-family place in Canarsie sold for $600,000, and a three-family place sold for $578,500 in Bushwick.
Two Kensington co-ops along Ocean Parkway just sneaked past the $200,000 mark in their transactions.
There was only a single sale in the Bronx this week. It was a two-family house on Manida St for $320,000. The price per square foot worked out to be $121, with the total size being 2,640 square feet.
Staten Island picked up the pace and after several weeks of only one sale, there were two this week—a three-family house in Ormsby Ave., and a one-family place in Nash Court. The Ormsby Court dwelling sold for $840,000 for 6,000 square feet, and the Nash Court place sold for $440,144 for 1,420 square feet.