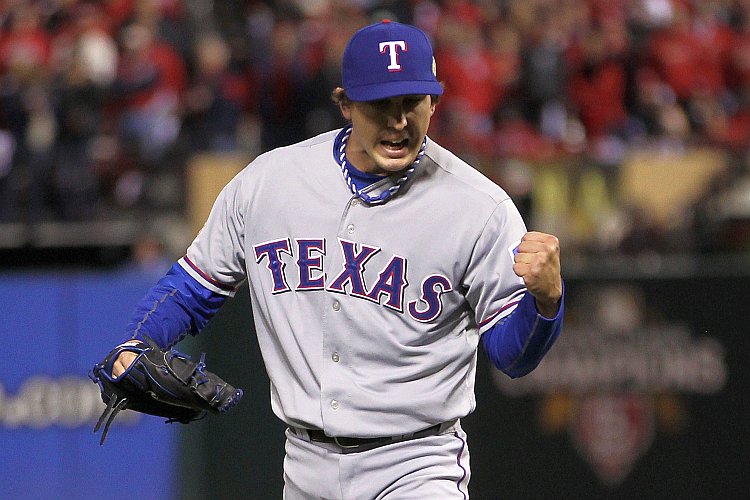 The Texas Rangers announced Tuesday the signing of starting pitcher Derek Holland to a five-year $28 million contract, according to a release on the team's website.
The deal is extends through the 2016 and has club options for the 2017 and 2018 seasons as well. Holland would have been eligible for free agency after the 2015 season before signing this deal.
The left-handed Holland went 16-5 last season with a 3.95 ERA in 198 innings and was the team's No. 2 starter behind the now-departed C.J. Wilson. All this after Holland, 25, was taken in the 25th round of 2006 draft.
"There are a lot of people who helped make this happen," Holland said, according to the site. "That's the big thing. … I want to thank them. … I want to thank everybody."