Some Ragu pasta sauces have been recalled because they may be contaminated with pieces of plastic.
Michigan-based Mizkan America said that it was voluntarily recalling some production codes of certain sauces because of the potential contamination.
"There have not been any reports of consumer injuries or complaints. Mizkan America is taking this action out of an abundance of caution," the company stated in a press release. The sauces were produced between June 4 and June 8.
"Mizkan America believes that the majority of this production run is in its control. However, some cases of the sauces listed above were shipped to customers recently and these cases/products are subject to this voluntary recall," the company added.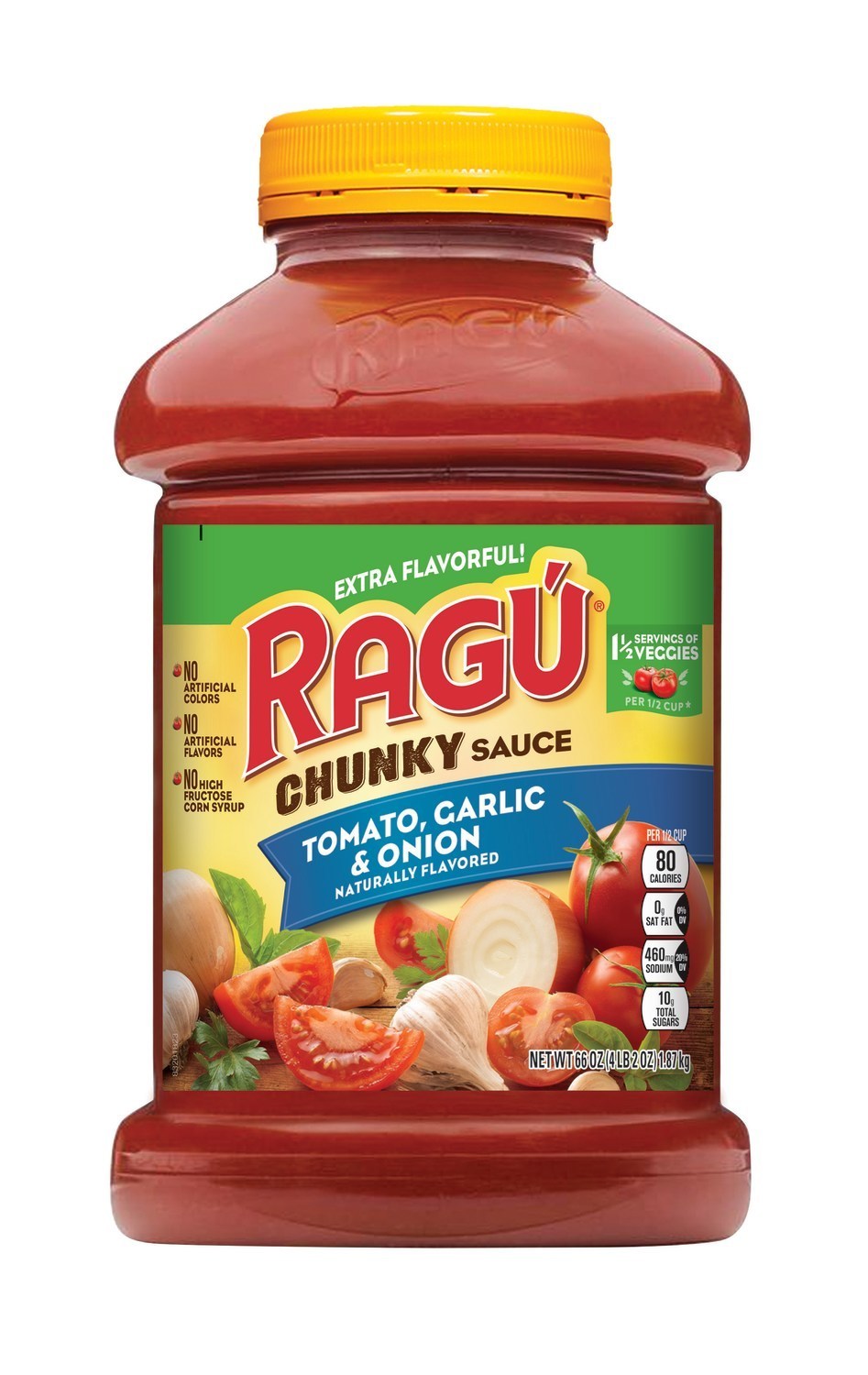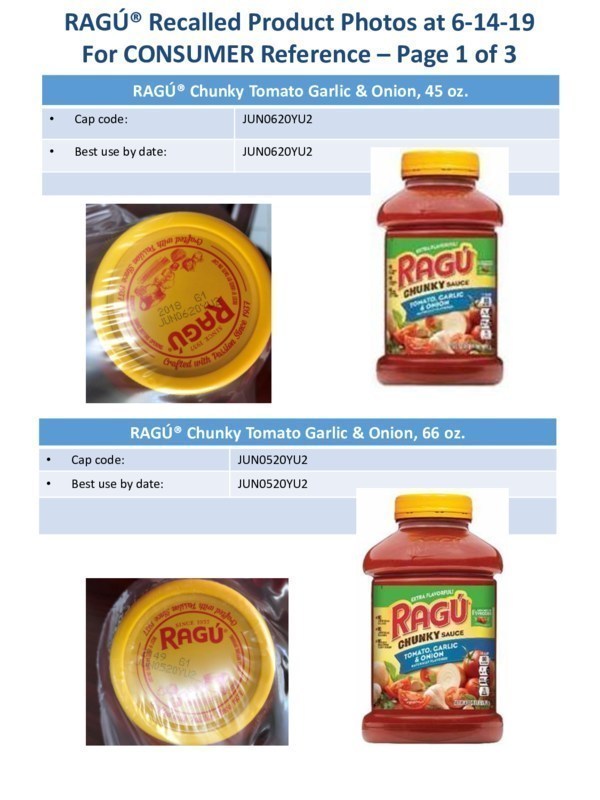 The company said that consumers should look at jars in their kitchens with the following cap codes and best use by dates:
RAGÚ® Chunky Tomato Garlic & Onion, 45 oz. 
Cap code: JUN0620YU2
Best Use By Date: JUN0620YU2
RAGÚ® Chunky Tomato Garlic & Onion, 66 oz. 
Cap code: JUN0520YU2
Best Use by Date: JUN0520YU2
RAGÚ® Chunky Tomato Garlic & Onion, 66 oz.
Cap code: JUN0620YU2
Best Use By Date: JUN0620YU2
RAGÚ® Old World Style Traditional, 66 oz.
Cap code: JUN0420YU2
Best Use By Date: JUN0420YU2
RAGÚ® Old World Style Meat, 66 oz.
Cap code: JUN0520YU2
Best Use By Date: JUN0520YU2
People who purchased any of the affected sauces should call Mizkan's customer service hotline at 800-328-7248 to get a replacement. The hotline is open weekdays from 7:30 a.m. to 5 p.m. CST. The company will provide a replacement coupon.
In a separate press release, the Publix grocery store chain addressed the recall.
"Mizkan America, Inc. announced out of an abundance of caution, a voluntary recall on two specific varieties of Ragú Pasta Sauce 66oz. sold at Publix Super Markets, Inc. due to a potential presence of extraneous material, specifically plastic. Consumers who have purchased these products are urged not to consume them. These products should be discarded or returned to the place of purchase for a refund," Publix stated.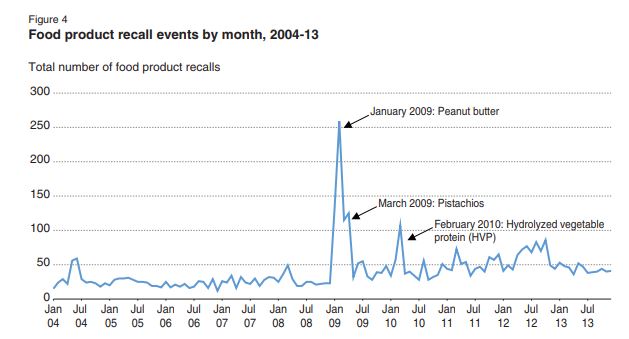 Recalls
According to a report published by the Department of Agriculture's Economic Research Service published in 2018, there were an average of 304 recalls between 2004 and 2008 and an average of 676 recalls between 2009 and 2013.
The following six food categories accounted for most of the recalls across those years: prepared foods and meals, 11.9 percent; nuts, seeds, and nut products, 10.9 percent; baked goods, 9 percent; grains and grain products, 8.4 percent; candy products, 7.9 percent, and sauces, condiments, and dressings, 5 percent.
The most common reason for each category except for nuts was failure to declare major allergens. The most common reason for nut recalls was possible Salmonella contamination. Overall, 41 percent of the recalls were the result of pathogen contamination, such as Salmonella or E. Coli, while 27.4 percent were the result of undeclared allergens.
The most significant recall event between 2004 and 2013 took place in January 2009. Peanut butter linked to a Salmonella outbreak was recalled. The outbreak was ultimately responsible for at least 714 illnesses and nine deaths, and led to the recall of a number of products containing peanut butter or peanut paste, including cookies, crackers, and cereal; overall, over 400 separate recalls occurred.