Lola Cars International Limited and Lola Composites Limited, two companies within the Lola Group, are in financial difficulties and an administrator will be appointed to run them as they restructure—U.K. terminology for going into receivership.
A statement from Lola Group explains that the firm, which also operates defense and marine divisions, has lost expected government research and development tax credits and now has cash flow problems. By appointing an administrator, Lola Group can continue operate and seek investors or purchasers, instead of declaring bankruptcy and closing up shop.
Lola Cars started in 1958, and has produced successful racing vehicles of several varieties, both single-seat and sports cars, including IndyCar, F3000, F5000, Can Am, and Le Mans-style sports cars.
Lola Composites started after the company was taken sold in 1998, and serves defense, aerospace, and marine customers. Lola Composites also has a renewable materials and energy division.
The company did not provide details about which R&D projects had lost government funding.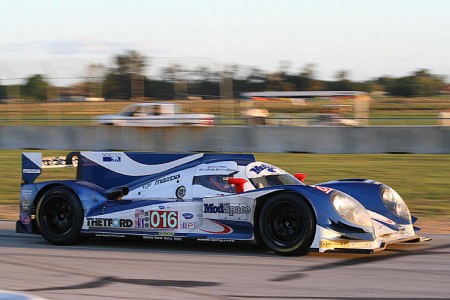 This is the second time Lola has had an administrator appointed. After 1997's aborted Formula One foray, in which the sponsor, Mastercard, demanded that the car race before it was fully developed and then pulled out after one race, the company went into receivership and was purchased by the current owner Martin Birrane.
Lola Cars had had a successful year, selling chassis and update kits to several teams in the American Le Mans Series, European Le Mans Series and World Endurance Championship.