Quarantine times for arrivals to England will be more than halved for those passengers willing to pay for a CCP virus test, the government has announced.
The  "test and release" announced today comes into force from Dec. 15, and allows international passengers to avoid the mandatory 14-day self-isolation if they test negative after five days of self-isolating.
UK airports and operators have been worse hit than rivals in many other countries, where authorities have established testing schemes for arrivals and departures, cutting quarantine times, and establishing so-called air corridors.
The private tests are likely to cost between £80 and £120, according to The Times of London. The government said that passengers had to pay for private tests to protect the capacity of the NHS test and trace system and to "ensure that any UK resident who has symptoms is able to get a test."
For countries in the current "travel corridor," passengers can continue without quarantines.
Airport industry representatives welcomed the announcement of the test and release, but are still pushing the government to establish pre-flight testing systems in order to eradicate the need for quarantines altogether.
"This is a hugely welcome step that will begin the process of opening up international travel and restarting UK aviation," said Tim Alderslade, Chief Executive of Airlines UK in a statement.  "That said, a test at day 5 does not get rid of quarantine and that's why we look forward to working with Government to move towards a pre-departure or domestic testing regime that can remove safely the need for self-isolation altogether, as quickly as possible."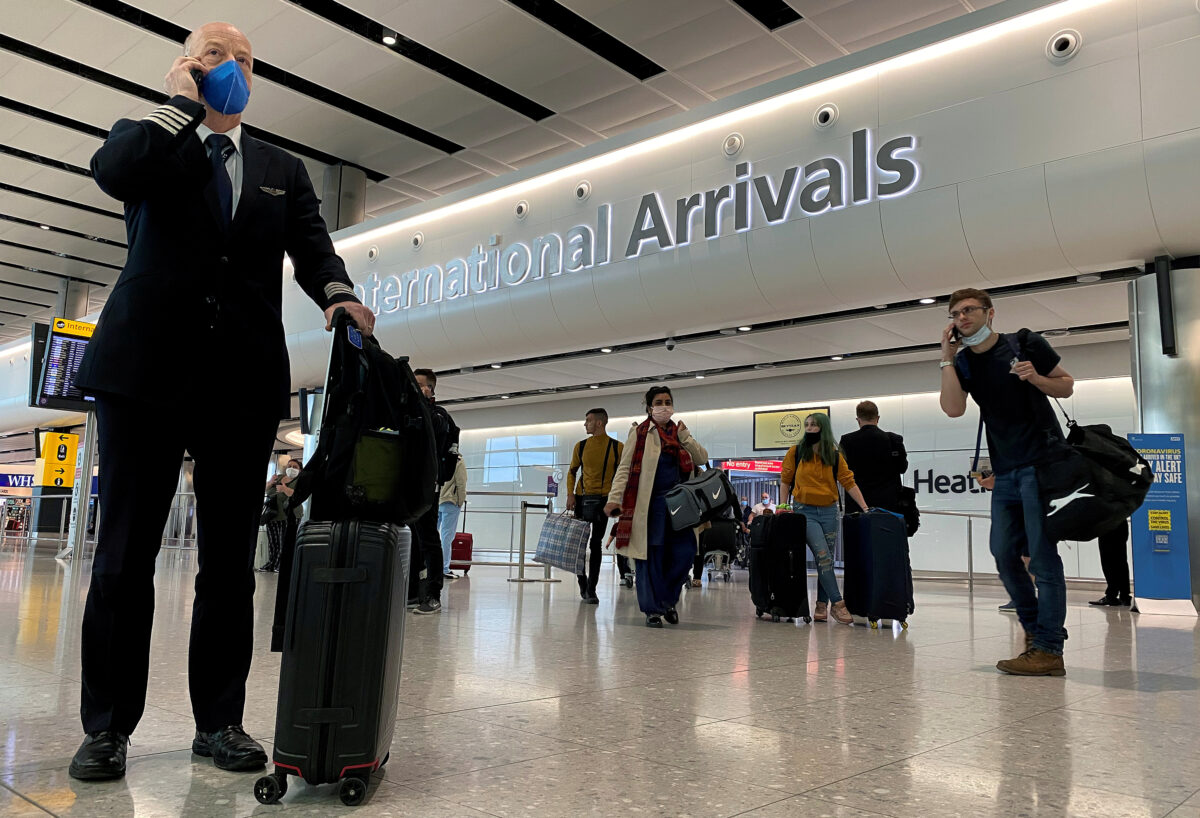 A Ryanair spokesperson welcomed the test and release system but said it "falls short for the hundreds of thousands of British citizens flying home for the festive season. With Covid tests now widely available, the [Government] should remove quarantine restrictions and allow citizens to move freely, once they have a negative Covid test 72 hrs prior to arrival."
Airport Operators Association Chief Executive Karen Dee said, "UK airports have been amongst the hardest-hit sectors by the pandemic and these announcements are a much-needed boost as aviation looks to bounce back from the greatest challenge it has ever faced."
Heathrow last month lost its crown to Paris's Charles De Gaulle as Europe's busiest airport, with Frankfurt and Amsterdam Schiphol airports looming in the rearview mirror.
Passenger numbers at the airport are less than one-fifth of normal levels.
Since last month, passengers flying from Heathrow have been able to purchase a one-hour test in the airport, smoothing the way to destinations requiring proof of a negative test before departure, such as Italy and Hong Kong.
The rapid saliva swab is the first of its kind in a major airport in the UK.
For the new "test and release" system, it is not yet clear which tests will be approved. "Passengers will be able to book a test from a provider on a GOV.UK list before arriving in England," says the government announcement. They can also choose to book a test on arrival.
"They can then take a test on or after day 5 of the isolation period either at home or at a private provider's testing site, and on receipt of a negative result, can immediately finish self-isolating and return to following domestic rules," says the government release.
With some tests taking 24–48 hours, that could mean a total of seven days quarantine.
The government also announced that business rate reliefs for airports. This was welcomed by the airline industry, but airport operators said that some airports would not receive the full relief.