Popular southeastern supermarket chain Publix has recalled a wide range of ground beef products after learning that the meat might carry E. coli bacteria.
Publix is voluntarily recalling an undetermined number of ground beef products after 18 people became ill, according to a U.S. Department of Agriculture (USDA) press release.
The products, mostly burger patties and meatballs, were made from ground chuck possibly contaminated with of Escherichia coli O26 bacteria. The products were purchased between June 25 and July 31. Health officials are concerned that some customers might have frozen the meat and it still in their freezers.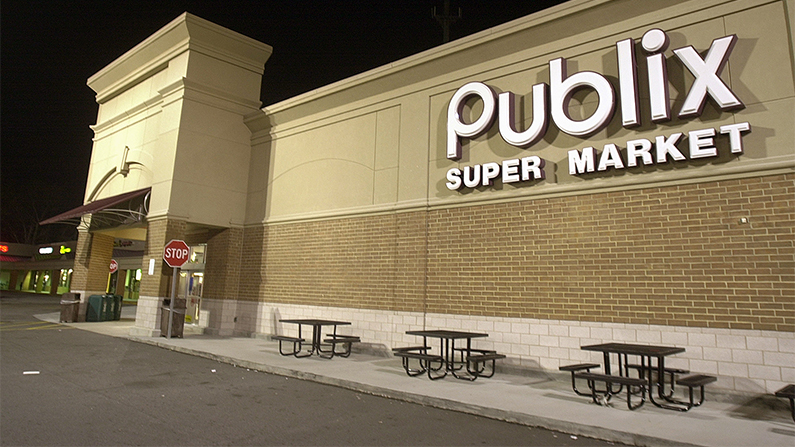 The recall was announced on Aug. 31 USDA's Food Safety and Inspection Service (FSIS) said.
the FSIS was notified on Aug. 16 of an outbreak of E. coli infections, mostly involving Florida residents, which were reported between July 5 and July 25.
After a coordinated investigation by Centers for Disease Control and Prevention (CDC), state public health and agriculture partners, the source of the illness was pinpointed to ground chuck, both in bulk and in premade products, sold at Publix grocery stores in 24 Florida counties.
The source of the potentially contaminated beef has not yet been identified.

Symptoms, Treatment
E. coli O26 is a less common variety of the bacteria. It generally causes diarrhea, occasionally bloody, and vomiting. Symptoms usually pass in a week.
In most cases the recommended treatment is rehydration; antibiotics are generally not prescribed. Onset of symptoms generally begins within two–eight days after ingestion, with three to four days being average.
A dangerous kidney condition, hemolytic uremic syndrome (HUS) is sometimes associated with E. coli infection. This kidney condition usually affects children under 5, elderly people, or people with weakened immune systems. HUS is more frequently caused by the more common E. coli O157:H7 variant.
Symptoms of HUS include paleness, easy bruising, and decreased urine output. Anyone exhibiting these symptoms should get emergency medical care.
The FSIS advises everyone to cook ground beef to at least 160 degrees Fahrenheit, and to measure that temperature with a meat thermometer; there is no other way to be certain all bacteria has been killed.
The FSIS further recommends that consumers take great care to wash their hands before and after handling food, and further to wash all cutting boards, countertops, pots, pans, containers, and utensils to prevent cross-contamination of other foods.

Call Publix With Questions
The FSIS has published a complete list of the potentially contaminated products, and also a list of the counties in Florida where affected stores are located.
Publix urges concerned customers to call the customer care department at 1-800-242-1227 or visit its website at www.publix.com/contactus.
The FSIS has its 24-hour "Ask Karen" information service at AskKaren.gov or via smartphone at m.askkaren.gov.
The toll-free USDA Meat and Poultry Hotline 1-888-MPHotline (1-888-674-6854) in English and Spanish, can be reached Monday through Friday from 10 a.m. to 6 p.m. (Eastern Time).
Recorded food safety messages are available 24 hours a day. The online Electronic Consumer Complaint Monitoring System can be accessed 24 hours a day at http://www.fsis.usda.gov/reportproblem
The Publix supermarket chain, based in Lakeland, Florida, started in Winter Haven, Florida in 1930 and has grown to encompass 1191 stores in seven states, according to Publix.com.
All the stores are in the southeast, in Alabama, Florida, Georgia, North and South Carolina, Tennessee, and Virginia. The chain is in the top ten in volume in the nation.
From NTD.tv