The protester who threw Russian flags at President Donald Trump at the U.S. Capitol on Tuesday has been identified.
Ryan Clayton, who was posing as a journalist, threw the flags and yelled some words at the president, NBC reported.
Trump, who was with Senate Majority Leader Mitch McConnell (R-Ky), didn't flinch as the flags flew his way. He gave the thumbs up sign instead.
"We should be talking about treason in Congress, not about tax cuts!" Clayton screamed.
The incident appeared to be a security breach. Clayton was later arrested and charged with unlawful conduct.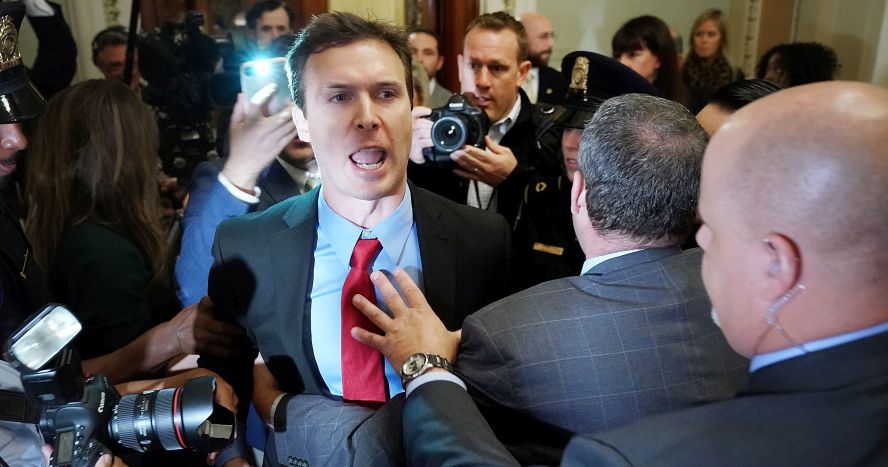 Clayton, 36, is the president of Americans Take Action, a progressive liberal anti-Trump group. According to its website, it's "a populist network formed to restore free and fair elections in America, create a purpose-driven economy, and save the free and open internet."
Fox News reported that Clayton used an out of date visitor's pass to get to the area where he was able to toss the flag.
Clayton is also reportedly the same man who asked Jared Kushner to sign a Russian flag.
The president was meeting with high-level Republican senators on Capitol Hill to promote party unity.